Are you seeing more breakouts while expecting? Acne during pregnancy can be especially challenging since you want to steer clear of the stronger options often used to treat it. Pregnancy isn't the only reason to avoid harsh acne treatments, but you should take extra care when working to clear the skin while you are expecting. Here's why you might be seeing an uptick in blemishes and how to control pregnancy acne with natural formulas.
Can Pregnancy Give You Acne?
Can pregnancy give you acne? The short answer is yes. But if you are in your first or second trimester, you might experience clearer skin than you normally have. So, does pregnancy clear acne too?
As with most things related to skin, acne is relative to you as an individual. And when it comes to acne during pregnancy, it mostly adds up to hormonal changes.
At the beginning of pregnancy, estrogen and progesterone see a major increase. In general, higher estrogen levels equal fewer breakouts. So, if you are experiencing clearer skin, this is most likely the reason.
But during the third trimester of pregnancy, testosterone levels rise, which also triggers overactive sebaceous glands. And, you guessed it, an increase in acne. After pregnancy, hormone levels can vary greatly until your typical cycle is restored.
According to a German study published in 2017, inflammatory skin conditions like acne can become aggravated during pregnancy. And this includes women who didn't have acne before pregnancy. The study states that while up to 42% of women deal with acne while pregnant, one-third of these cases are a recurrence from acne they had in the past. So, while most acne cases during pregnancy (right around 90%) appear to crop up in women who've battled breakouts before, some cases are entirely new.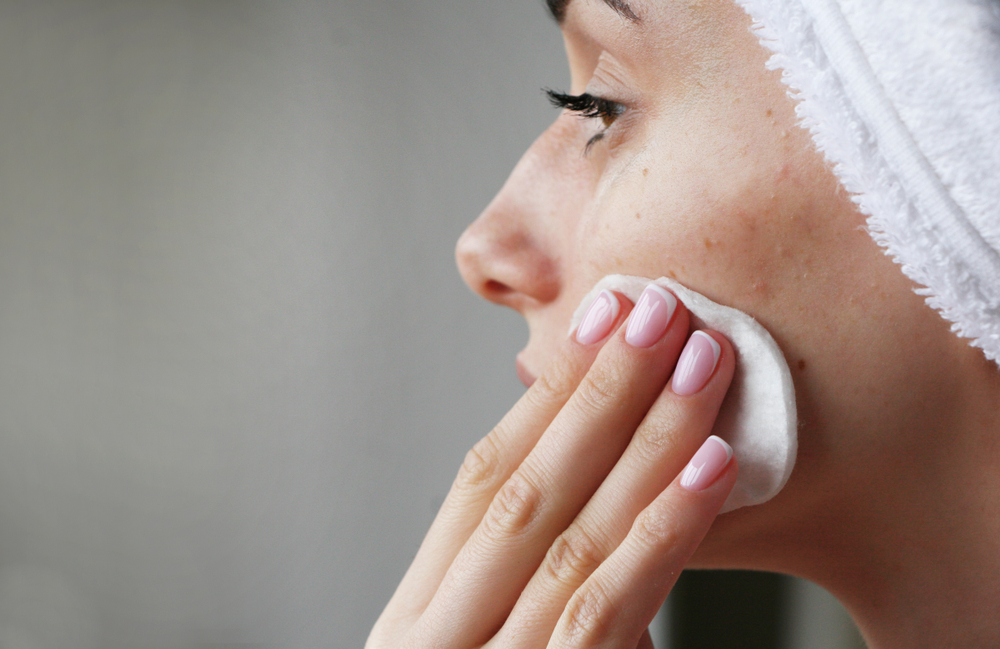 Can I Use Acne Products While Pregnant?
Some cases of acne affect expectant mothers in a more aesthetic nature but severe breakouts can become painful. It's important to avoid harsh acne treatments while pregnant and, thankfully, there are gentler ways to address the skin condition.
First, let's cover what to avoid in skincare when pregnant. While there is limited clinical data on using acne treatments and acne medications during pregnancy due to ethical reasons, most recommendations are based on observation and animal research. According to information by the Journal of the American Board of Family Medicine (JABFM), topical acne treatment is the typical standard of care for pregnant women. But even the use of topical agents should be carefully considered because of the risk of absorption.
Ingredients like azelaic acid and benzoyl peroxide, two mainstays in over-the-counter acne products, are absorbed into the system. Salicylic acid, which you are probably familiar with if you've ever struggled with acne, is used to reduce the appearance of redness and irritation on skin and has an exfoliating effect, often used as a peel in acneic skin. But, according to research published in Obstetrics & Gynecology, milder, more natural exfoliants (think glycolic and lactic acids) should be used in place of salicylic acid while pregnant.
Topical retinol, a derivative of vitamin A, is often handed out by dermatologists for treating acne. But given the link to birth defects with oral vitamin A medications, topical retinol is best avoided while expecting.
How To Control Pregnancy Acne: What Acne Products Are Safe During Pregnancy?
With the lack of clinical data on the use of many of the stronger topical acne agents during pregnancy, it's best to err on the side of caution when choosing how to address your skin symptoms. There are effective natural options that work to diminish the appearance of breakouts and help you see clearer skin.
The best pregnancy skin care for acne utilizes the benefits of naturals to visibly clear, calm, and balance hormonal skin. Here's a snapshot of the herbs and botanicals we use in our products that are all suited to your skin during pregnancy and while nursing.
Niacinamide: The active form of vitamin B3, perfect for oily and acneic skin types, helps to improve the appearance of clear skin and diminish the look of breakouts while offering a sense of balanced hydration.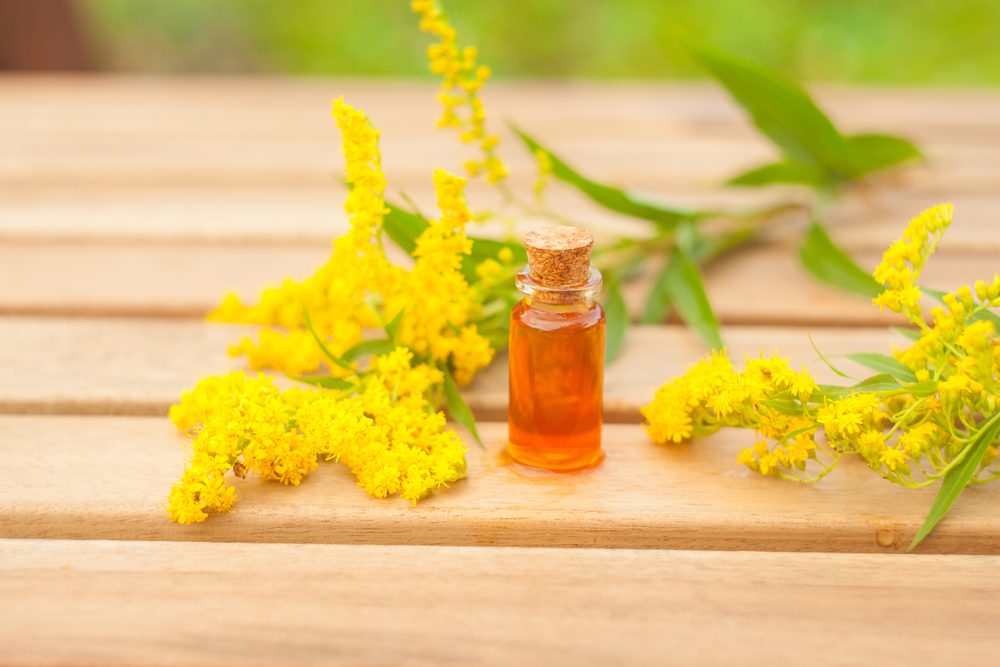 Goldenrod: A wild herb that contains a bounty of antioxidants. Goldenrod is traditionally used in herbal medicine for wounds. It helps improve the look of blemishes and create balanced hydration.
Witch Hazel: A natural astringent that offers a soothing sensation, decreasing the appearance of redness and leaving the skin feeling comfortable.
Rose: This queen of flowers will give your skin valuable help when breakouts surface. Rose has been found to be beneficial for skin with acne. The tannins from the water based extract of the petals have mild astringent properties, great for visibly reducing redness, inflammation, and blemishes. Rose essential oil can help support a healthy microbiome, and penetrates deeply to work beyond the surface as well.

Green Tea: This energizing brew isn't just for in your cup. Green tea has also been proven to have benefits for skin with acne too. The tannins and antioxidants will help give you balance in the midst of hormonal shifts. And as a bonus it's also great for helping improve the look of stress and aging on skin too.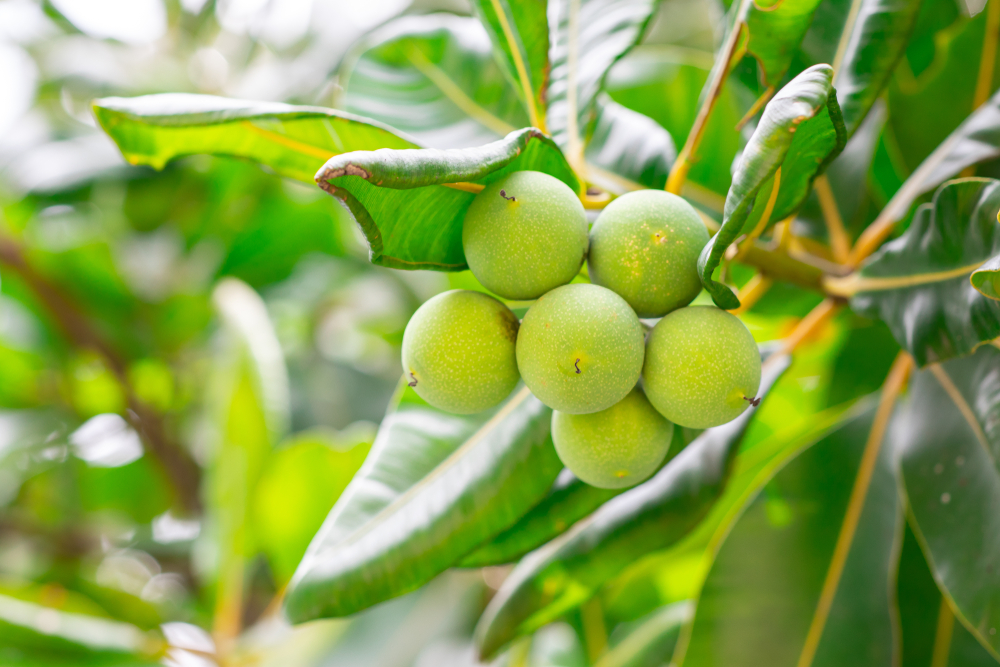 Tamanu: A unique oil from Polynesia that is a major helper to disrupted skin. Tamanu contains compounds called canophyllol and canophyllic acid that support a healthy skin microbiome - important when dealing with an overgrowth of C. acnes bacteria. The xanthones in it also help with recovery from breakouts and can visibly diminish signs of scarring.
Sacha Inchi: Skin dealing with acne is often low in linoleic fatty acid, so supplementing is a good idea. Sacha inchi oil is a rich source of linoleic fatty acid and can help skin balance oil production, while providing a sense of soothing and calm to acneic skin. The antioxidants it contains can help prevent oxidation of sebum, which keeps sebum from getting "sticky" and clogging pores.
Watermelon Seed: A rise in testosterone levels can cause excess sebum production, which can get stuck in pores. This lightweight, cleansing oil has the ability to mix with the skin's own sebum, dissolving and lifting built-up sebum from pores. Doing a daily face massage with watermelon seed oil can help keep things flowing.
Find these natural ingredients in our Smooth A+ Correcting Serum, Adapt - Bio Balance Tonique, and Flawless – Clear Condition Facial Oil. Both are safe for use during pregnancy and while nursing.

Disclaimer: The information contained on this site is general in nature and for informational purposes. It is not meant to substitute for the advice provided by your own physician or other medical professional. None of the statements on this site are a recommendation as to how to treat any particular disease or health-related condition. If you suspect you have a disease or health-related condition of any kind, you should contact your health care professional immediately. Please read all product packaging carefully and consult with a healthcare professional before starting any diet, exercise, supplementation or medication program.