Dry skin can be a problem no matter what season you're in. In winter it's cold outside air and heated air inside buildings that sucks the hydration straight out of unprotected skin. In arid, desert environments or high mountain altitudes even summer can be hard on skin with strong winds, bright sun, and low humidity. Hand washing and hot showers can strip your natural skin oils, leaving your hands and body virtually unprotected.

Luckily while nature is creating our problems it also supplies solutions. The people of Western and Central Africa have faced harsh, dry conditions for decades, and shea butter is one of their favorite remedies from the earth. This rich plant butter soothes and coats skin with lipids and other therapeutic substances to restore elasticity and comfort.
Shea butter themed products have become popular in recent years, but often manufactured products contain only a small percentage of this valuable butter. If you want the real deal with pure, natural shea you can make your own whipped shea butter at home with just 5 ingredients. We're putting you in control of your dry skin destiny!
Shea butter is a fatty, semi-solid or solid "butter" produced from the fruit kernel of the shea tree. It is available in refined and unrefined forms. The unrefined butter is softer, ivory to light yellow in color and has a nutty aroma to it. The refined butter is usually more solid, lighter in color, and has no aroma. Depending on your scent preferences and skin needs you may choose the refined or unrefined form. The refined butter will be easier to scent with essential oils as the aroma of the butter will not compete with any additional aromas you add. The unrefined butter will contain additional nutrients that could be valuable for inflamed, irritated skin. Organic refined shea butters are refined using only physical processes, which leaves the nutrition of the butter still intact. If you find you do not prefer the aroma of unrefined shea butter you will still benefit greatly from organic, refined shea butter.

Shea butter is available in certified organic form, but there are also suppliers that produce organically but do not have paperwork behind their products because it may be cost prohibitive for a village collective to get organically certified. Do your research and find out the ethics of the company you are buying from. The biggest thing to ask about with a shea butter that is not certified organic is the extraction method. You should look for a physically extracted butter - one that is crushed from the nuts and boiled or pressed out. Solvents are an "easy", chemical way to extract the butter but this will always result in the presence of solvents in the final butter. Ask your supplier how the butter is obtained from the kernel to ensure your butter is clean and truly natural. It is also important to find out if your shea butter supplier is employing fair trade practices and treating their farmers well.
Why whipped shea butter is an excellent treatment for extremely dry skin
Shea butter is exceptionally good as a treat for dry skin because it coats and protects the skin. It has moisture-binding abilities, which means it can help trap hydration in the skin. Shea butter contains valuable phenolic compounds that function as antioxidants that scavenge free radicals, which helps you prevent environmental damage to skin. Shea butter also has mild anti-inflammatory properties and compounds including biologically active fractions that can benefit dry skin including phytosterols and triterpenes. ( source)
Shea butter can help replace the lipids lost from skin after washing so that your skin will retain its elasticity and also prevent itching that results from dryness. The best time to apply a whipped shea butter is directly after your bath or shower when the skin is still wet. The whipped butter will help seal the hydration from bathing into the skin, creating a more lasting comfort.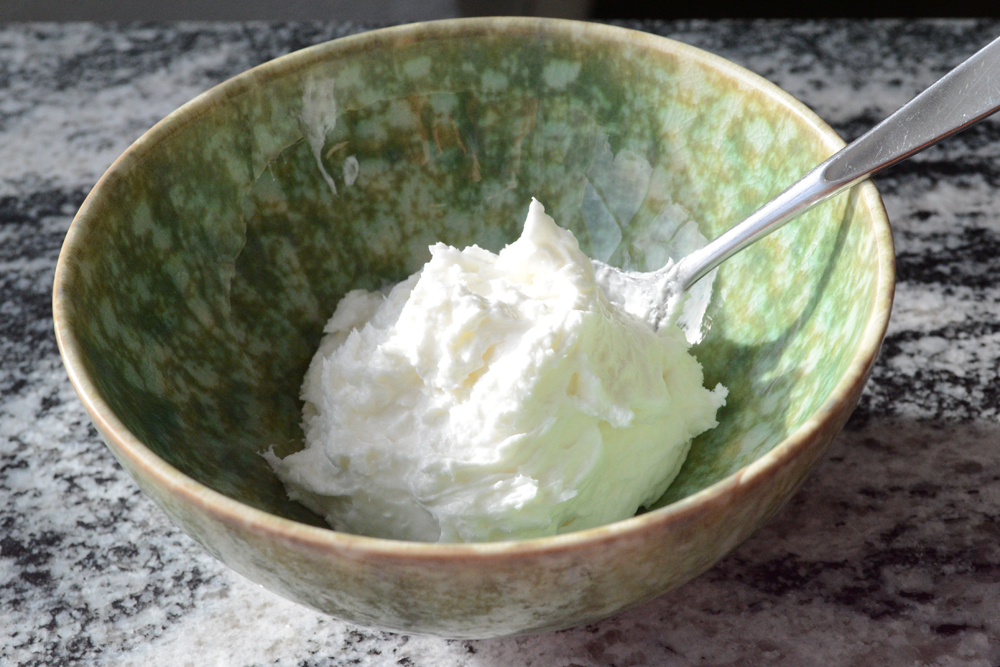 Whipped butters and pure plant oils offer a better, more intensive dry skin treatment than mass-produced lotions you might find at the drug store. This is because lotions are emulsions of oils or fatty substances and water, and often contain over 70% water, perhaps 15 to 20% oils which are generally petroleum based and devoid of nutrients, and then preservatives, emulsifiers, and texture modifiers. A whipped butter you make for yourself is 100% shea butter and plant oils, meaning a thicker, richer, more luxurious coat of lipids for your skin and loads more vitamins and natural nutrients. A homemade whipped butter is also lacking preservatives and additives that may be causing mild or serious inflammation in your sensitive skin. Whipped natural shea butter does not need preservatives because it contains no water. If you have extremely dry skin then using a pure, whipped butter is one of the most intensive and cost-effective ways to treat your dry skin and protect it from water loss.
Making whipped shea butter the easy way - avoid texture changes to your shea butter
Shea butter contains a high percentage of stearic acid, which is a fatty acid that has a high melting point and is hard and solid at room temperature. The stearic acid content of shea butter will tend to cause hard, grainy crystals to form in shea butter that has been melted, and these can be incredibly frustrating. It is difficult to prevent them which is why our whipped shea butter recipe is a totally unheated process! This way you will end up with a totally smooth, fluffy whipped shea butter.
Making your own whipped shea butter will allow you to customize the recipe to suit your skin and preferences. You can choose the liquid oils you like best to include with the butter to fit any allergies you may have. You can also choose to leave the whipped butter totally unscented if you have sensitivities to essential oils or just do not want the butter to have an aroma that competes with your other personal care products. You are fully in control of the ingredients when you make your own body care products.
For our easy whipped shea butter recipe you will need these pieces of common kitchen equipment:
1 large ceramic, glass, or stainless steel mixing bowl
1 handheld mixer or stand mixer with beaters
1 spatula
1 metal spoon
You will also want to have some containers to put the shea butter in when you are finished. You can use recycled glass jars or purchase some pretty new glass jars as you please. We recommend putting your finished whipped shea butter in glass containers to avoid leaching plastic compounds into the finished butter.
2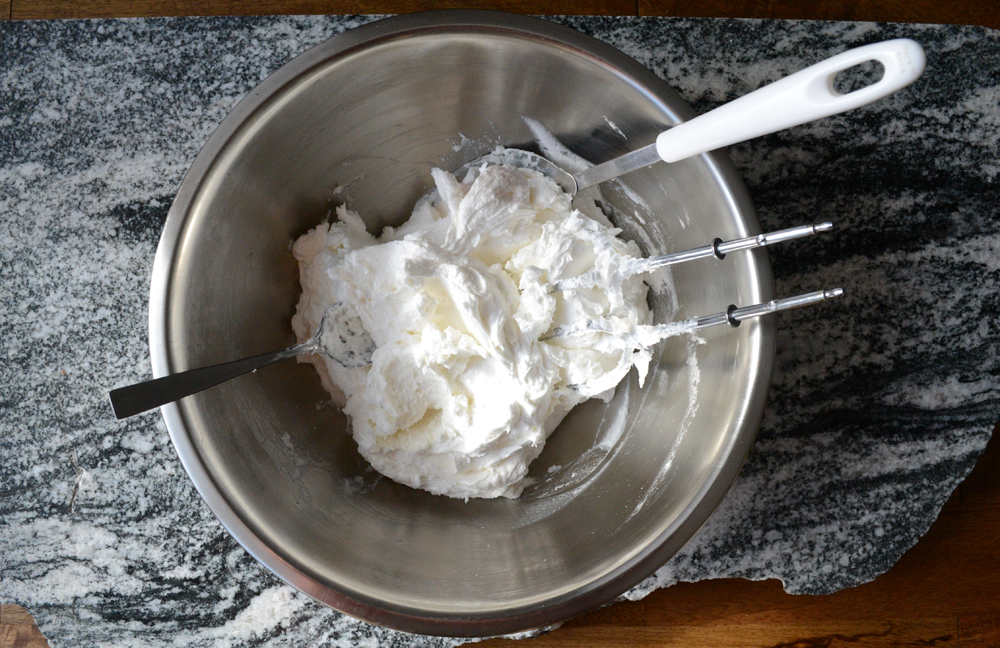 Easy Whipped Shea Butter Recipe
16 oz (1 lb) Shea Butter, broken into small pieces
2 oz Unrefined Argan Oil
2 oz Sunflower Seed Oil
2 TBSP Organic Arrowroot Powder or Organic Cornstarch (optional)
6 ml or 180 drops essential oils of your choice (optional)
Directions to make Whipped Shea Butter:
Step 1 - Break shea butter into small chunks in a large bowl.
Step 2 - Add all ingredients together with the shea butter and whip using a hand blender or stand mixer until a consistent, light texture develops and it appears light and fluffy. Whipping may take 10 to 20 minutes to get a completely consistent texture.
Step 3 - Transfer to jars. Use within 12 months.

This recipe makes about three 8 oz jars of whipped butter when finished. You may want to keep a small jar in case it whips up extra fluffy, and then you can put that small jar in your purse to take with you.
Want to watch this whipped butter being made? Check out our spot on Fox 2 news demonstrating this butter recipe.
We have organically grown, fair trade, refined shea butter available by the pound for purchase at our St. Louis, MO natural beauty store.
You can substitute other natural oils you may have available in this recipe. We chose argan and sunflower oils because they have a mild aroma, good antioxidant properties, and are very nourishing to treat extremely dry skin. Sunflower oil has loads of Vitamin E and is very good for skin suffering from eczema. Argan oil has become very popular as a beauty oil in recent years, but just make sure you are purchasing a good quality argan. In our natural beauty store we are now stocking pure, organic argan oil directly from a producer in Morocco. Organic sunflower oils can generally be found in the cooking oil area of natural grocery stores, and organic arrowroot powder may be located in the gluten-free baking section or can be ordered online easily. The arrowroot powder can also be skipped if you cannot procure it easily. It simply helps the whipped butter feel more satiny on skin.
Essential oils that would be good for extremely dry skin would include Frankincense oil and Atlas Cedarwood essential oil, which when combined create an earthy, unisex aroma. Lavender essential oil is another oil suitable for dry skin. The essential oil blend is where you can get really creative to make a blend you enjoy. You can find a perfect essential oil for your whipped butter in our online essential oil page or in our St. Louis store.
If you need even more tips for extremely dry skin we highly recommend checking out our E-booklet "Solve Your Dry Skin Naturally" which has surprising remedies for dry skin that are truly effective.
Treat dry skin well and make some whipped shea butter today. It's so easy that you'll wonder why you didn't do it sooner!
Disclaimer: The information contained on this site is general in nature and for informational purposes. It is not meant to substitute for the advice provided by your own physician or other medical professional. None of the statements on this site are a recommendation as to how to treat any particular disease or health-related condition. If you suspect you have a disease or health-related condition of any kind, you should contact your health care professional immediately. Please read all product packaging carefully and consult with a healthcare professional before starting any diet, exercise, supplementation or medication program. Cosmetic products have not been evaluated by the Food and Drug Administration and are not intended to diagnose, treat, cure, or prevent disease.