At first it may have seemed like a novelty to skip the morning makeup routine. It's amazing how quickly new things become routine. If you haven't "put on your face" for a several days (or weeks), you're not alone. Even some women who refused to leave the house with foundation, eyeliner, and lipstick have gone fresh-faced on the regular due to stay at home orders, working from home, and social distancing.
There are advantages to this no makeup trend that go beyond saving your time and energy. Yes, the benefits of not wearing makeup may make this once daily habit a special-occasion-only event in the future.
The Benefits of Not Wearing Makeup
The most obvious benefits of wearing no makeup is less time spent in front the mirror each morning. Or afternoon, or night. Let's face it, most of us have had to compromise with our regular schedules as of late.
But there are other advantages of not wearing makeup that are good for your skin and spirit too. Foundation is one makeup product that is widely used amongst people of all skin types and ages. It evens out the complexion and creates a smooth canvas for applying blush, bronzer, or highlighter.
Did you know it's also a common culprit for the appearance of irritation, clogged pores, and breakouts? The ingredients used to make most conventional foundations lend themselves to these skin issues.
Silicones, like dimethicone, are commonly found on foundation product labels. They give skin a feeling of softness without being greasy and create that ultra-smooth surface most women love in a foundation. But silicones create a barrier on skin, inhibiting the natural sloughing of dead skin cells and release of sebum. This leads to clogged pores and dryness, and often causes skin to feel irritated. Artificial colorants, and synthetic fragrance and preservative ingredients are also common triggers for the appearance of redness and irritation.
Wearing conventional foundation often causes skin issues in those with acneic skin and can create a cycle of breakouts. While the ingredients used in them clog pores and create the appearance of blemishes, you want to cover the blemishes and use foundation to do so, leading to further breakouts.
The skin clearing benefits of not wearing foundation are not only good for skin. They can boost feelings of self-esteem too. Research shows that acne has a negative effect on the self-esteem of all age groups. When skin is clear, women tend to feel better about their appearance and achieving the look of healthy skin offers a feeling of accomplishment during this time in isolation.
Going Makeup Free and Social Perception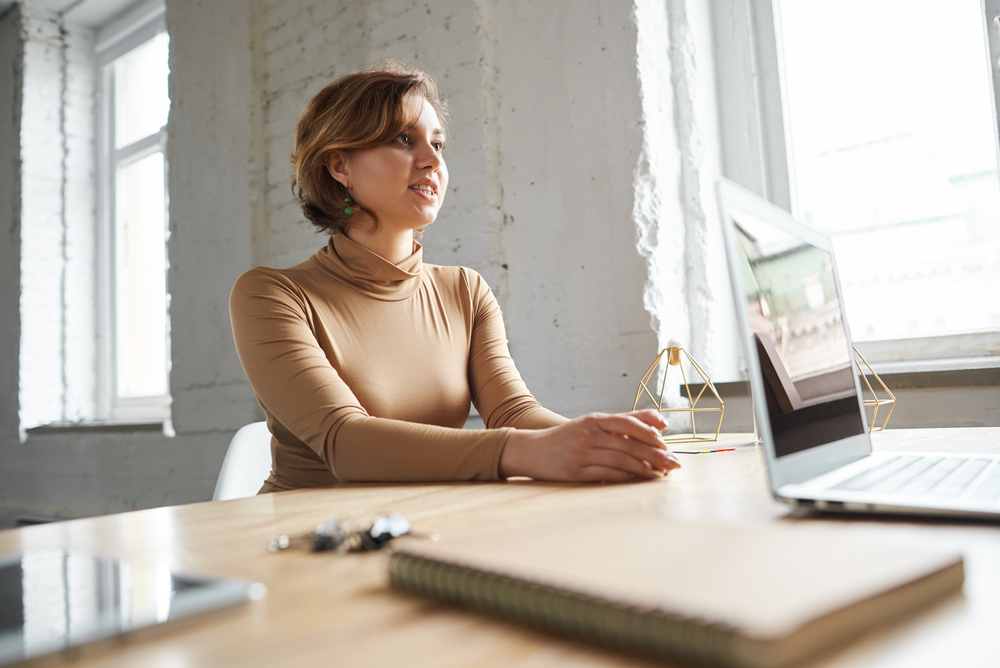 The perception of how women wear makeup often translates to judgments about professional competence. Now, while many of us are working in the privacy of our own homes, we are accomplishing the same work but without the makeup or the judgment attached.
A study from 2011 showed that women who wore makeup were viewed as more competent than women who didn't wear makeup. But those with more "glamorous" looks were seen as less trustworthy than their coworkers with more "natural" or "professional" makeup looks.
A survey from 2013 showed that 49% of employers would be less likely to hire a woman that didn't wear makeup to a job interview. But in a study published this year, participants felt that women who wore heavy makeup looked less professional and more like objects. Still, women who wore "light" makeup were deemed more likely to get promotions than their fresh-faced counterparts.
You know the saying "every cloud has a silver lining". Maybe this is one good thing that can be taken from the current situation. Women are doing good work, and we are doing it without makeup right now. What we learn from this time could follow us if we integrate it and grow from it.
How to Go Makeup Free Now and Moving Forward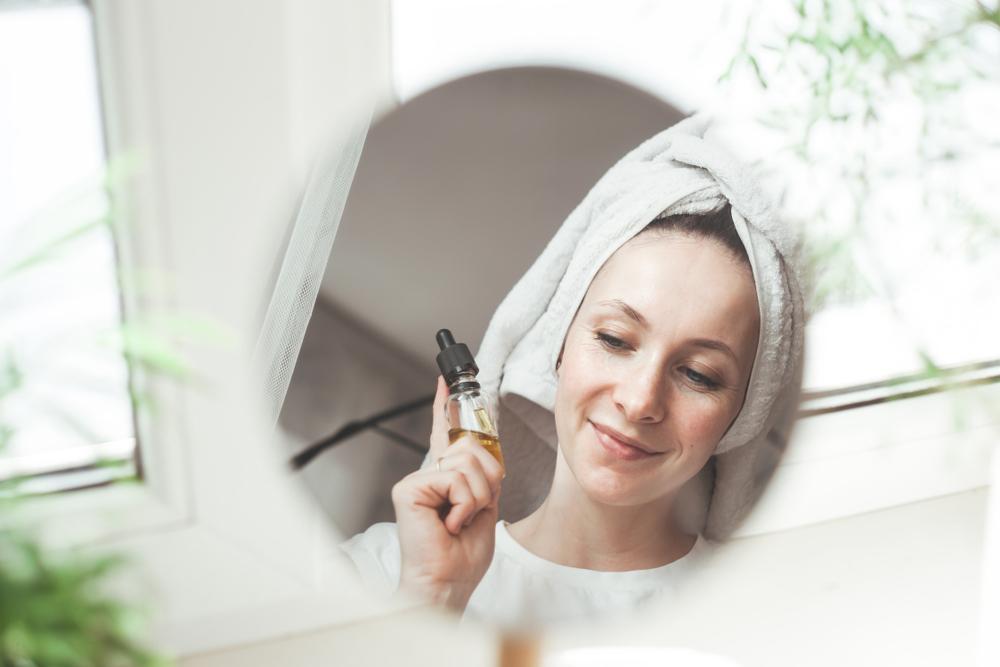 Maybe you have no issue hopping on a Zoom meeting or Facetime happy hour sans makeup. But if you feel naked without your foundation, eye makeup, and blush, there are simple tricks to look good without makeup and feel confident about baring your skin to the (virtual) public.
4 Tips to Going Makeup Free
1. Take good care of your skin: The best way to look good and feel comfortable in your bare skin is with a complexion that looks clear and glowing. And that happens when with regular use of pure skincare. Use products that are designed for your skin type, don't over-cleanse or over-exfoliate, and moisturize properly.
2. A face oil is your skin's best friend: Nothing lends the look of instant vibrance to the complexion like a facial oil. It makes skin look plump and perky, and works as a highlighter, adding glow to your skin.
3. Curl and brush lashes and brows: Curling bare lashes, no mascara necessary, makes eyes look more awake. Don't forget to brush brows into place with an eyebrow brush or spoolie to look more put together.
4. Perfect our pout: One area you can get a bit more creative with while skipping the foundation is your pucker. Be sure to moisturize lips so they stay soft and smooth, and don't be afraid to dab on your favorite shade for a pulled together look and to add a bit of color to your face.
If you are a tried-and-true, can't-live-without foundation user, we have good news. You can still use your beloved foundation regularly without the negative skin effects by going with a natural mineral product. Applying foundation that is free from synthetics and uses mineral pigments to provide color will offer the look of even skin tone with no pore clogging or synthetic ingredients.
That's it! Fast and easy. And you'll likely fall so in love with your fresh-faced look (and the time and money you save going makeup free) that you'll want to take your new face public in coming months.