Glowy, bare skin is the go-to look all summer but all that sun can take a toll even if you wear sunscreen. A certain percent of the sun's rays still get through. Now that fall is here, your skin may be making some major shifts plus showing signs of all that fun in the sun. If you are experiencing the post-summer skin blues – rough, dull, spotty, uneven skin – it's time to learn how to brighten skin naturally and diminish signs of sun damage on face, neck, and décolleté.
UV exposure from the sun is responsible for up to 80% of the visible signs of aging including uneven pigmentation and changes in skin firmness and texture. The time you spend on protecting and boosting skin's appearance now will pay off later. And while the sun is not as strong during fall you can still accumulate a lot of additional sun damage on skin during this time of year, so make sure to keep up with smart, natural sun protection. The cool temperatures make it deceptively easy to stay out all day.
Fall can also mean big shifts in humidity levels, and cooling air can drastically affect your sebum production. A dry, sandpapery, sallow complexion is a sign of the shock of the change of seasons on your skin.
Exfoliation seems like a good way to get rid of roughness, right? But your skin seems to go straight back to bumpy afterward. A thick, rich moisturizer is the obvious go-to for moisturizing dry skin. Only it may cause your skin to become ultra oily or broken out this time of year. Instead you need high performance, hydrating, super supportive products that will help skin adapt.
Who knew a season as fair as autumn could induce such upheaval in skin? Your complexion may be misbehaving right now, but a few simple natural beauty tips will improve your appearance faster than you can say pumpkin spice.

Ingredients That Brighten Skin Naturally and Visibly Improve Sun Damaged Skin
The following ingredients have undergone scientific study and show proven results in improving the look of sun damaged skin. Find out how they help to brighten skin naturally without harsh side effects or health risks.
Vitamin C – You've probably seen Vitamin C touted as a natural skin brightener but this Vitamin in its natural form is unstable when added to water-based products, which means the benefits are significantly diminished. Stabilized forms of Vitamin C (including Aminopropyl Ascorbyl Phosphate, Ascorbyl Palmitate, and Sodium Ascorbyl Phosphate) provide results for those looking to brighten and lighten the skin's appearance. For instance, Aminopropyl Ascorbyl Phosphate is a bioavailable Vitamin C compound that provides a time-release effect once it's applied, with enzymes in the skin deconstructing the molecule as they are able to use it. This form of Vitamin C can be used at low levels while still providing excellent results, making it a suitable ingredient for use in products designed for the delicate eye area. The pure form of Vitamin C, Ascorbic Acid, can be used in dry, water-free products with no risk of degradation. Just hydrate it right when you are ready to use it because it will lose efficacy quickly at room temperature.
Niacinamide – A biologically active form of niacin (Vitamin B3), niacinamide is naturally found in many root vegetables and yeasts. This ingredient produces enzymatic reactions at the cellular level that researchers believe inhibit the melanin transfer process that leads to skin discoloration. Studies show topically applied niacinamide visibly reduces hyperpigmentation and skin coloration, improving the appearance of discolored or sallow skin.
Polyphenols – This class of antioxidant plant compounds, found in grape seeds and pomegranates, have been shown to inhibit skin discoloration. Ellagic Acid is a particularly promising phenol found in many fruits and vegetables, and a 2013 study by the Journal of Dermatology linked it to an increased appearance of even skin tone, decreased discoloration, and overall improvement in hyperpigmentation. One of the common sources of Ellagic acid is pomegranate fruit extract.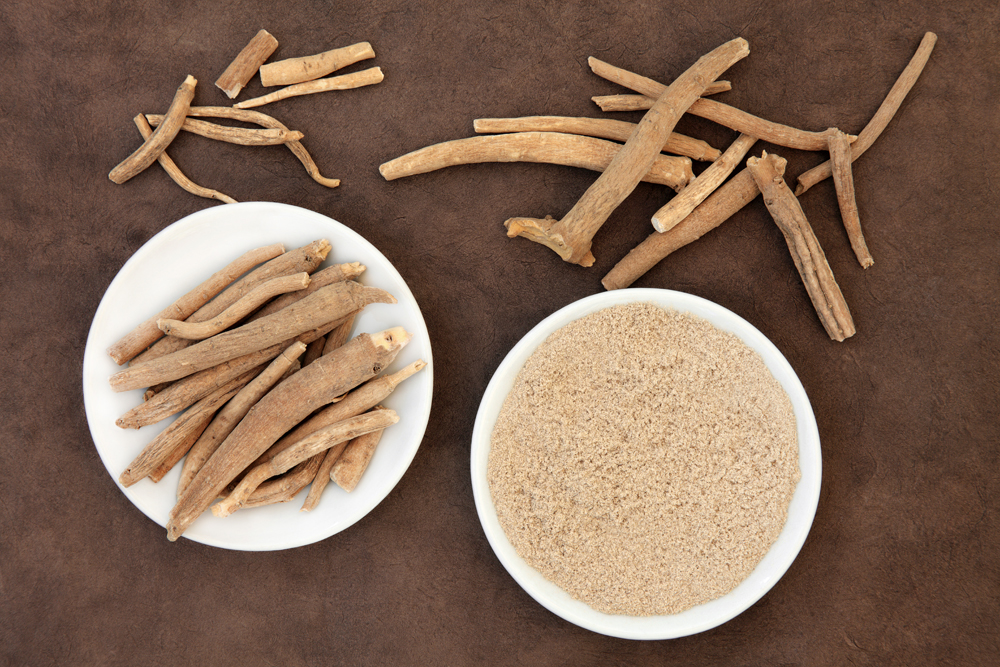 Licorice extract – Extracted from the Glycyrrhiza glabra plant, licorice is often found in products formulated for discolored skin. Glabridin, the active compound in licorice extract, has been found to inhibit UVB-induced hyperpigmentation and protect against the appearance of further sun damage. This ingredient is gentle on skin, making it a suitable choice for those with sensitive skin. It also has a balancing sensation which benefits oily skin types.
Ginseng extract – Ginseng has long been used in traditional medicine, thought to reduce and treat certain diseases, and is used today to improve feelings of environmental stress, lowered immunity, and hormonal imbalance. Turns out it has benefits when applied topically too. Research shows a wound healing effect when using ginseng extract. It's also been found to prevent UVB-induced skin aging, including thickening of the skin, reduction in elasticity, and wrinkle formation.
How to Brighten Skin Naturally (And Banish Post-Summer Skin Blues)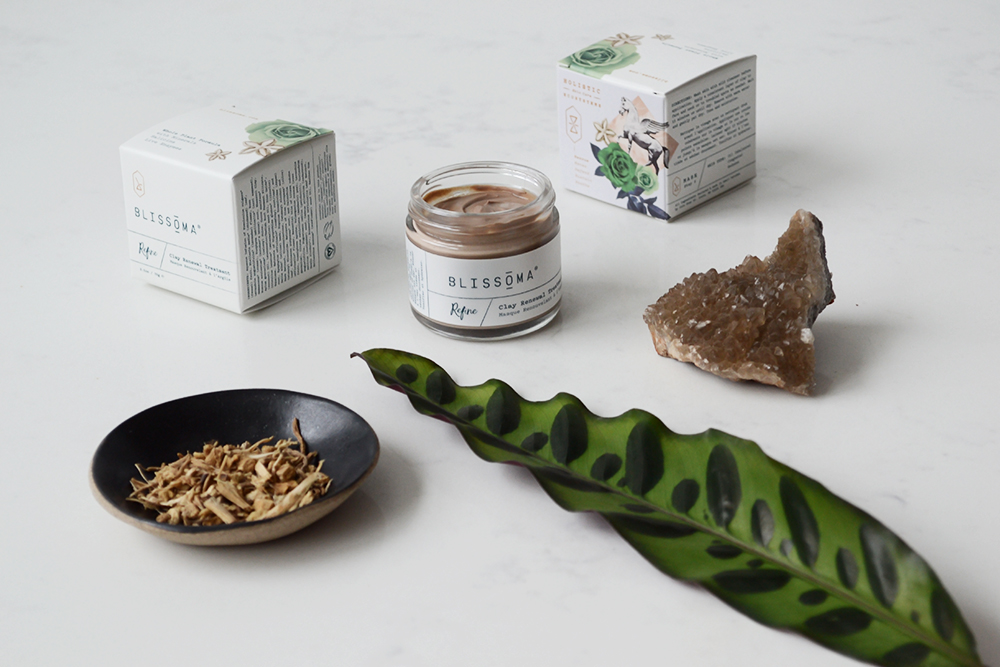 It's important to remember that stressed skin is unhappy skin when you're looking to address post summer sun damage on skin. The best place to start is with natural ingredients that lend a soothing and balancing feel, while boosting a look of healthy radiance. Now is not the time for a peel, despite what some sources may say. Peels can actually increase the chance of long term hyperpigmentation in many skin types because it just damages the skin further. Instead go gentle and give skin lots of support.
Deep cleansing treatment for sun damaged skin
When cleansing post-summer skin, it's best to use gentle ingredients that offer a soothing and moisturizing feel. Try Fresh Mild Rice Cleanser along with Glow - Good Earth Exfoliant Powder. Fresh makes skin feel ultimately rejuvenated, toned, and moisturized, and Glow mixes into our liquid cleansers beautifully to pump up the brightening and skin supportive effect. To use, combine ½ teaspoon of Glow with several pumps of Fresh in the palm of your hand and massage into skin for 3-5 minutes. The gentle exfoliation of Glow is balanced by the soothing herbs it contains, meaning you'll be in better shape after instead of just irritating skin more.
Toner will ease the transition to naturally brighter skin
Hydration is one of the biggest keys to happy skin during any season. Toner used to be astringent, but not anymore. Now toners can be your all-day easy way to spritz skin back to happy. Don't hesitate to keep a toner within reach so you can boost skin anytime it starts to feel tight or uncomfortable. The extra support will go a long way. Try Adapt Bio Balance Tonique for an infusion of adaptogenic herbs like green tea, rhodiola, and eleuthero root. It's stimulating and soothing all at the same time. Because it's water based you don't have to worry about weighing skin down, and it will help the appearance of breakouts too.
Masks help with sun damage on your face
Since it's getting dark sooner you can turn that extra indoor time into the ideal time to indulge in a healthy face mask. The longer a mask product remains on the skin, the more time skin has to deeply absorb moisturizing and active ingredients. Light a few candles and treat skin to a serious soak in herbs that will bring skin back to balance. Refine – Clay Renewal Treatment is great for providing a detoxifying, exfoliating, and brightening appearance, while Lavish – Loving Recovery Beta-glucan Mask infuses deep nourishment and hydration but with a breathable finish that won't spur breakouts. Use both for alternating weeks to get skin back to its happy place in a hurry.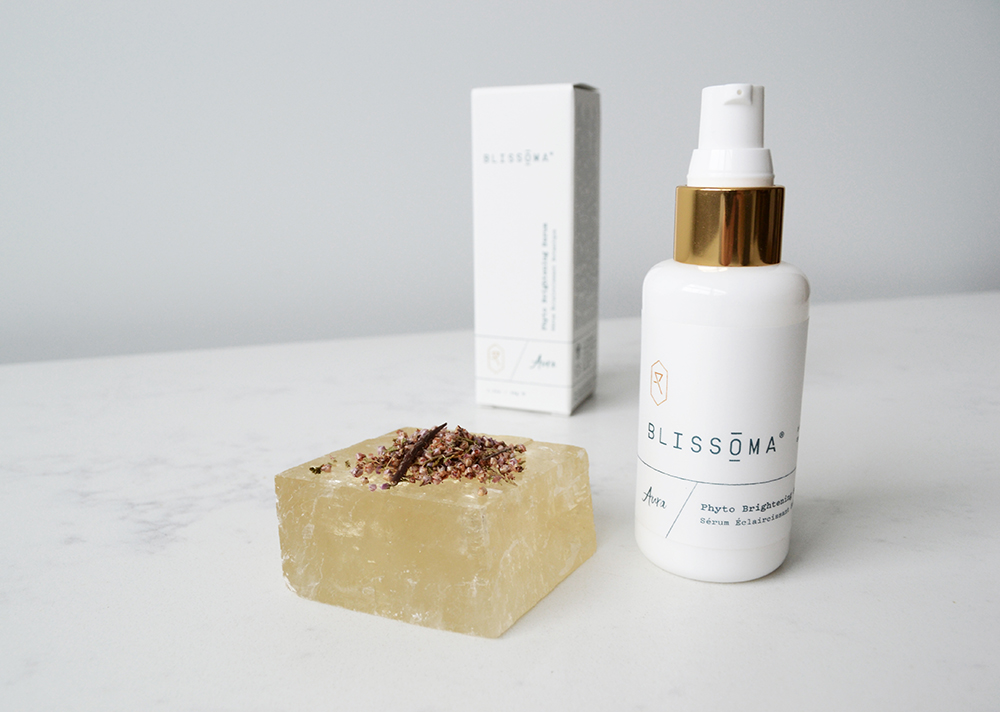 Moisturizers and serums that brighten skin naturally
Vary the product you use to fit the weather to avoid feeling dry or oily. Flexibility is key as temperatures can swing wildly. Aura - Phyto Brightening Serum with pomegranate extract and stabilized Vitamin C is a lightweight beauty that works to boost the appearance of sun damaged skin and will pair perfectly with those warm fall days famous for that golden sunlight. The potent synergy of herbs including gentian root, uva ursi (bearberry leaf), rooibos tea, and licorice root soothe skin and create a visibly brighter appearance. This serum is super rich in protective antioxidants as well and has a breathable consistency that is right for almost any skin type. Lift - Intelligent Energy Crème makes a great finishing moisturizer for your post-summer skincare regimen with polyphenols, licorice, and niacinamide to visibly brighten and tone. On warmer days the serum alone may be enough, but on cooler days use Lift like a cozy sweater to protect skin against dryness.
We had OrganicallyBecca try our suggestions for post-summer sun damage on skin and she had great things to say about the results.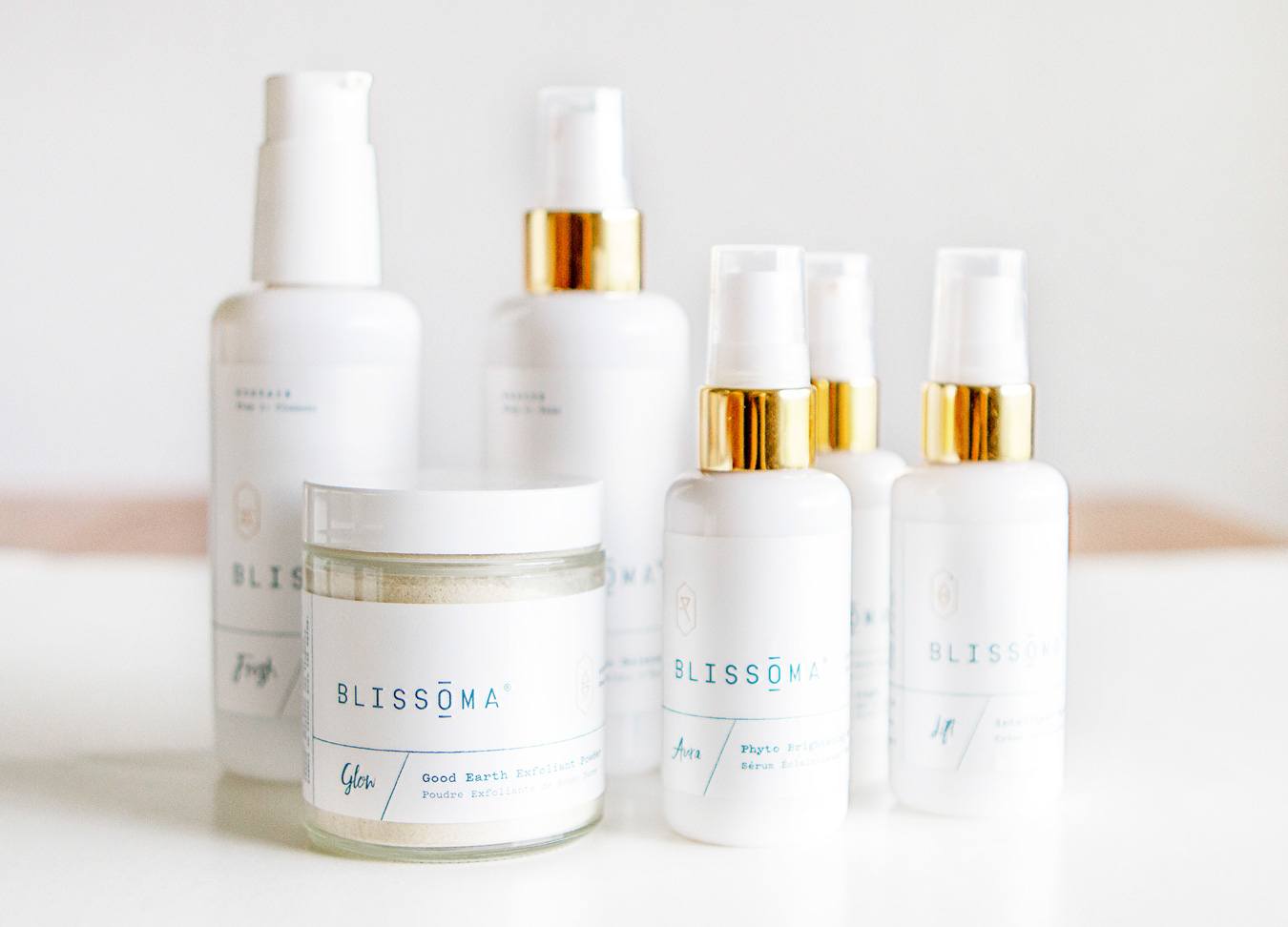 (photo credit @OrganicallyBecca)
"No joke, the first time I did the complete routine using these products I thought to myself, 'Wow, it feels like I just had a professional facial!'…these products are legit! Overall, my skin has seemed more firm, even-toned, and brighter while using these. I have some light hyperpigmentation spots near my eyes that seem to be fading."
Setting up a skin brightening protocol that improves the appearance of post-summer sun damaged skin is the best way to get your complexion back in shape. When dealing with hyperpigmentation and sun damage you'll definitely also want to protect skin from further sun, or else the dark spots will just come back. Make sure to use a quality mineral sunscreen for the safest broad spectrum protection.

Fall goes fast, so make sure your skin has the natural, plant based support it needs to look bright and clear right now.
Disclaimer: The information contained on this site is general in nature and for informational purposes. It is not meant to substitute for the advice provided by your own physician or other medical professional. None of the statements on this site are a recommendation as to how to treat any particular disease or health-related condition. If you suspect you have a disease or health-related condition of any kind, you should contact your health care professional immediately. Please read all product packaging carefully and consult with a healthcare professional before starting any diet, exercise, supplementation or medication program. Cosmetic products have not been evaluated by the Food and Drug Administration and are not intended to diagnose, treat, cure, or prevent disease.