Warm summer days are a great time for a simple, glowy makeup look. Now that it's safer to be a little social again it's fun to dress up and make that coffee date or patio dinner feel extra special with a bit more polish to how we present ourselves.
If you've gotten out of practice with applying makeup this last year then make it fun for yourself. Experiment and get a few new products to freshen your stash. Likely your mascaras, foundations, and other oil based products have gone bad over the last year. You'll look forward to using them more if you have something that is new and right for you right now.
To help us help you we asked Jordana Bistany of Radiantly Nourished to create a simple summer makeup look you can easily replicate at home. Below she shares her process and the products she used.
Jordana deals with fungal acne which is why she gravitates towards the simplicity of loose powder mineral makeup.
-------------------------
Jordana says -
Natural and glowy makeup looks that take under 10 minutes to create and use 100% non-toxic ingredients are my forte. I have been able to create just that using 4 products from Blissoma that I have fallen in love with!
Here's what you will need for this 10 minute summer natural makeup look:
How to Create This 10 Minute Natural and Glowy Makeup Look:
Prep The Skin -
Skin prep is key for a successful natural makeup look. Make sure to cleanse with a gentle cleanser and apply your preferred day time skincare. For this look I used about three sprays of the Blissoma Sacred Waters Tonique for extra hydration before moisturizing.
Apply An Even Layer Of Tinted Moisturizer -
The purpose of this look is to enhance your natural features, so the preferred base will be a tinted moisturizer. I recommend blending with a damp beauty blender or your fingers for the most natural finish. People with fungal acne will want to be mindful of the oils present in any moisturizer used.
Conceal Blemishes -
Using the Alima Pure Mineral Concealer, take a small size fluffy brush and conceal any blemishes. I focused on my under eyes and blurred out a little bit of acne scarring on my chin. For reference, I am wearing the shade Sand. PRO TIP: Apply the concealer all over the eyelid as well to act as an eyeshadow primer.
Highlight and Bronze The Eyes -
For an effortless eyeshadow look, we are going to take the Alima Pure Pearluster Mineral Shadow in the shade Champagne and wash it all over the eyelid. Then, to add definition apply the Alima Pure Bronzer in the shade Mauna Loa to the crease of the eye. Make sure to blend well for a truly natural look.
Highlight and Bronze The Cheeks -
I am all about multi-purposing beauty products! For our cheeks we are going to get use out of the same Alima Pure Products listed above! To bronze, use a contour brush to apply the Alima Pure Bronzer just below the cheek bones and around the top of the forehead. Then, we will use the Alima Pure Pearluster Shadow in Champagne to highlight the tops of the cheek bones and bridge of the nose.
Lips, Lashes, And Brows -
Complete the look by combing out your eyebrows, lifting your lashes with your favorite non-toxic mascara, and add just a bit of color to your lips with your favorite tinted product.
Set The Look With The Blissoma Sacred Waters Tonique -
Remember when I said I love to multi-purpose products? Here is another way to stretch out your clean beauty. The Blissoma Sacred Water Tonique doubles as a setting spray for mineral makeup. Apply about three sprays of the toner over your makeup. This will set the makeup and leave you looking fresh and hydrated all day long.
The final natural, glowy summer mineral makeup look: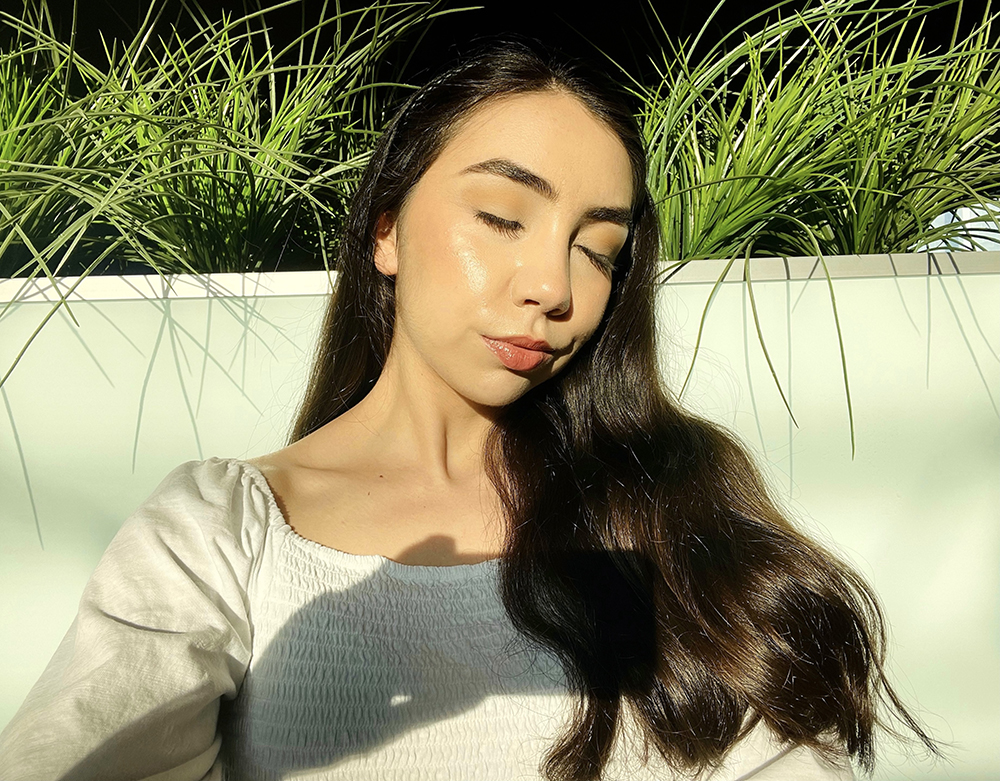 Why I Love This Natural Mineral Makeup and Plant Based Skincare for Fungal Acne:
Blissoma Sacred Waters Tonique: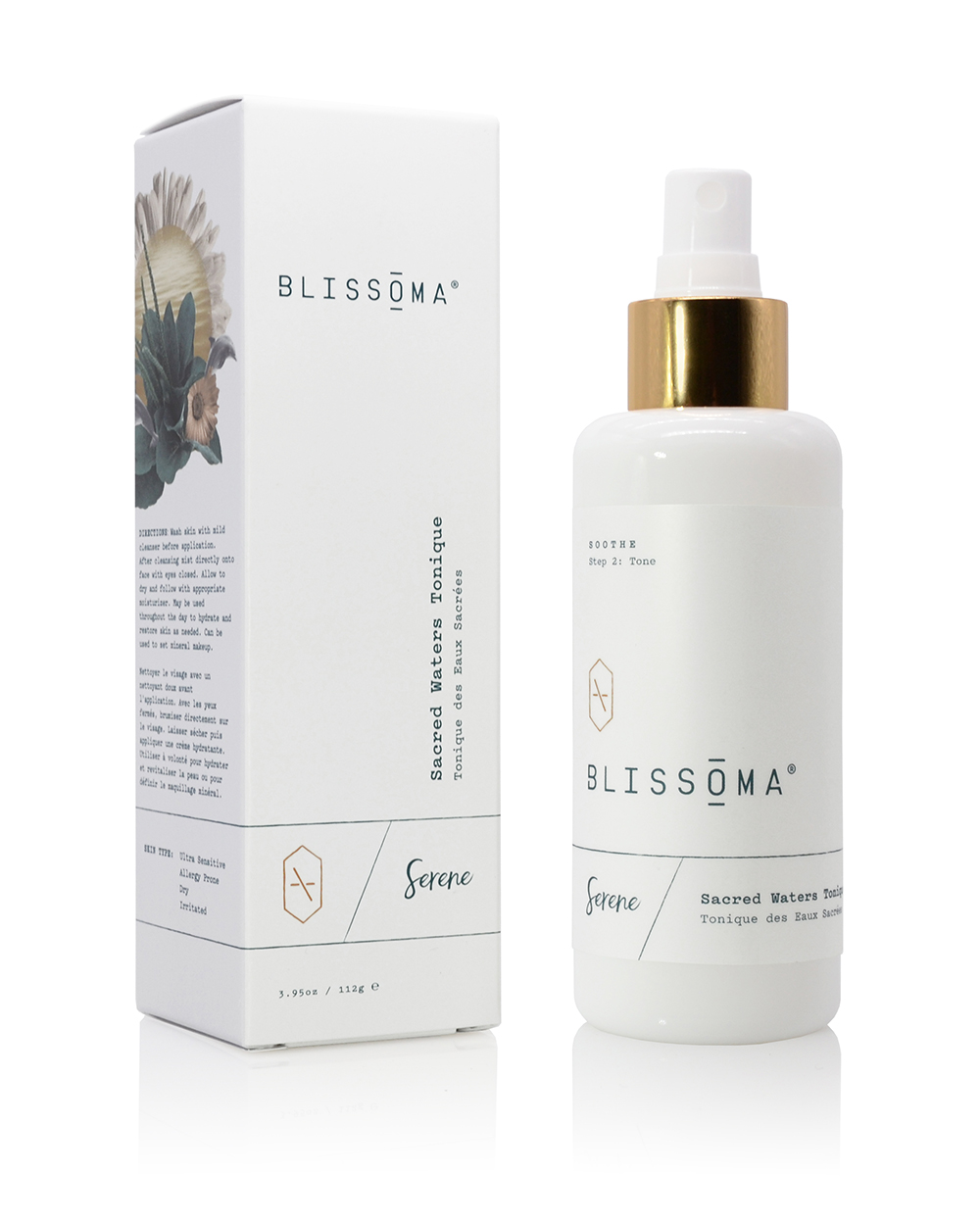 Serene Sacred Waters Tonique is formulated with beyond clean ingredients and truly lives up to what you would expect from holistic skincare. It is a spray toner that doubles as a makeup setting spray, and as you learn above, I LOVE to multi-purpose. It is made with Organic Holy Basil Hydrosol that greets the skin with a crisp and herbal fragrance. It is such a refreshing addition to any skincare routine and leaves the skin nourished and toned. Other key ingredients I love in this product include Organic Hops, Organic Rose Water, and Organic Gotu Kola. Another fact I cannot leave out is that is formulated with no alcohol.
Alima Pure Natural Mineral Makeup Powders: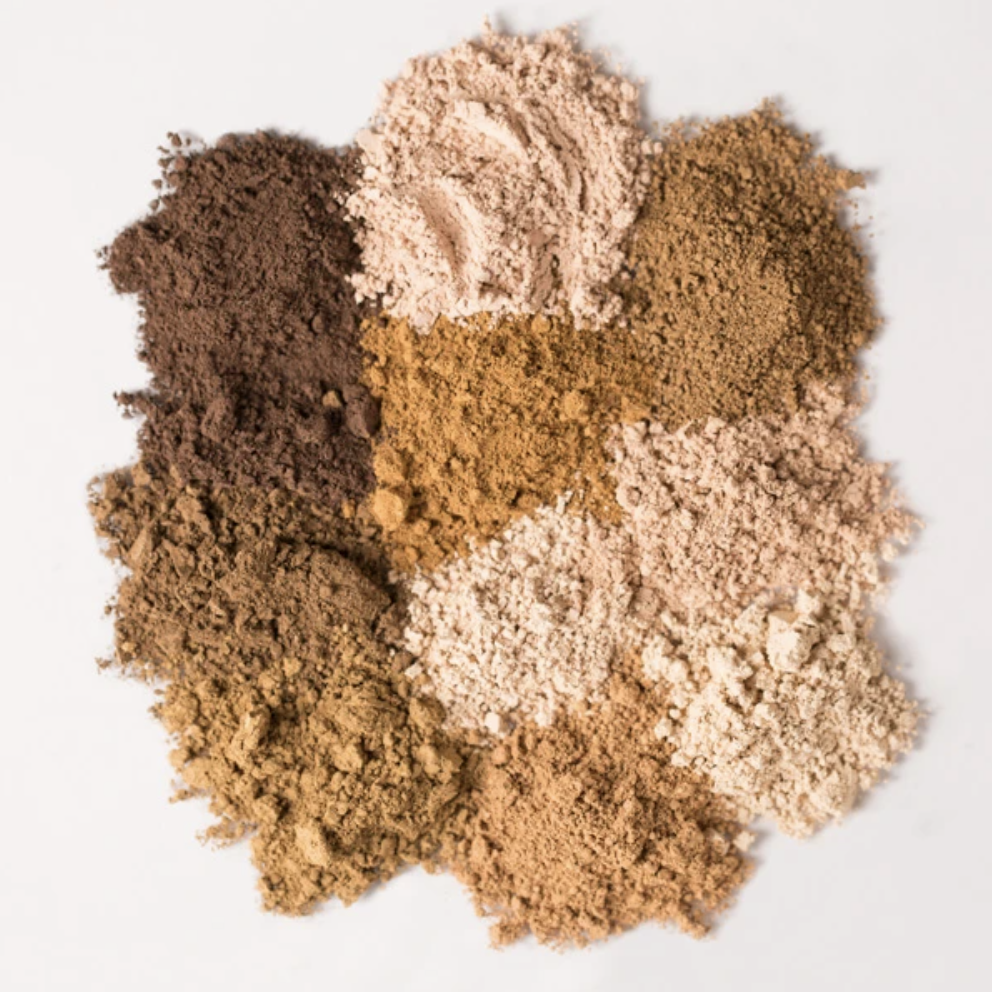 Would you believe me if I told you all of the Alima Pure Mineral Makeup products in this look has less than three ingredients in them? It's true! These loose mineral pigments are formulated without nuts, gluten, fragrance, silicone, parabens, sulfates, synthetic dyes, phthalates, dimethicone, talc, bismuth oxychloride, and nanoparticles. They are also vegan and cruelty free. The products I used by Alima Pure for this look are fungal acne safe and suitable for sensitive skin types.
Thank you so much for reading! If you try re-creating this look, make sure to tag myself @radiantly.nourished and @blissomaskin so we can so your creations!
Sending you lots of love!
-Jordana Bistany
Founder: https://radiantlynourished.com/