Tis the season to always have a bag packed with essentials in case of spontaneous getaways. Fun can happen at a moment's notice whether it's a day trip to float a local river or a week or a jaunt to a big city to see the sights.

The green beauty industry is growing by leaps and bounds, but it can still be tricky to just pick up something trustworthy and effective while you're out and about. That means a little planning is apropos to make sure you have glowy, happy skin everywhere you go. We've got a few green beauty faves you'll want to make sure to include in your "go" bag.
Swimming Essentials
A dip in the pool is fun, but chlorine can undo a lot of good things you've done for your skin and hair. If you're swimming it's best to have duplicates of many of the basic items you commonly use at home so you can spruce up afterward.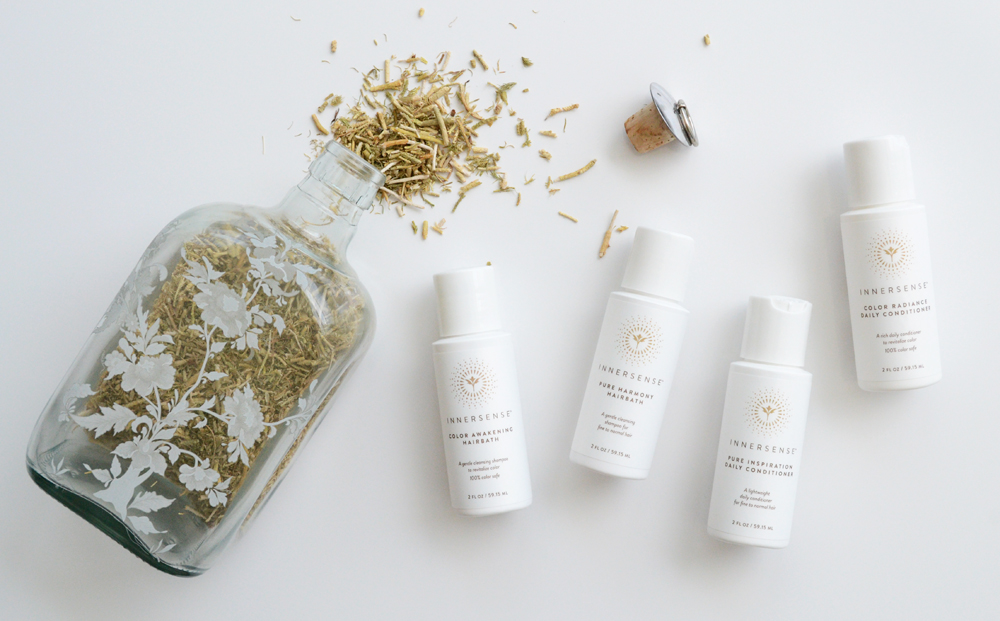 Make sure to include a good basic moisturizer like Peace Evening Calming Creme or Pure Sensitive Skin Soothing Complex to treat skin to some calming herbs and replenishing oils. Sensitive skin is particularly prone to feeling dry and tight after chlorine exposure, so a travel sized facial cleanser would be a great idea to get chlorine completely off skin as well. A travel sized shampoo and conditioner don't take up much space, but they help your locks look civilized instead of frizzy. Don't forget a travel deodorant as well like our Mini Scentless Stick Natural Deodorant.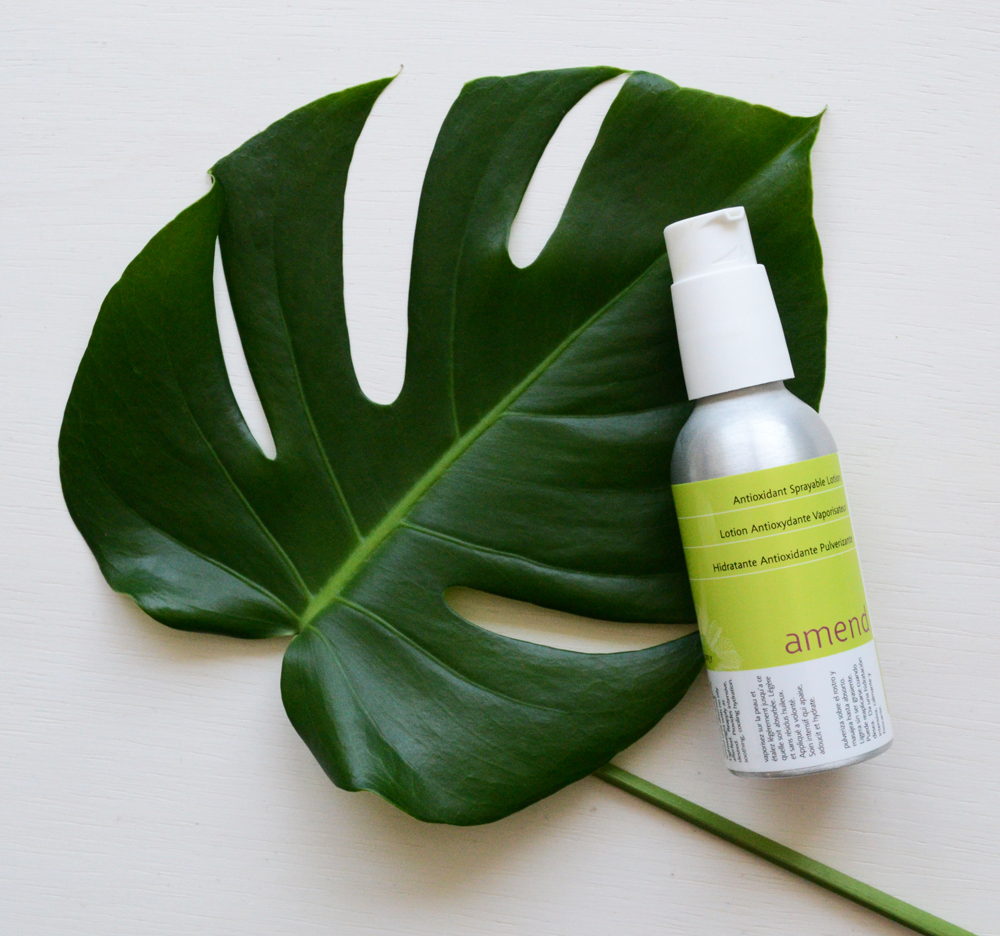 Even if you are swimming in non-chlorinated water like a lake or stream you may find that your skin will be a little dry by the end of the day. The constant in-and-out and repeatedly drying removes protective oils from the skin. Plus you'll have been in the sun, which generates free radicals in your tissues. Amend Antioxidant Body Lotion can quench dryness and soothe sun-exposed skin. This is the season that product was made for, plus it's also good to soothe bug bites and itchies from hiking through grass. If you're looking for something a little richer then our pure, raw Argan Oil is an incredible, all-purpose moisturizer for body and face. It contains a hefty load of vitamins and antioxidant compounds to protect and rebuild skin.
Last but not least you'll want a water-resistant natural mineral sunscreen. We are proud to be stocking options from All Good that will have you covered with non-nano protection. They have SPF 30 sunscreens in lotion and spray form and an SPF 50 Sun Butter stick for those extra long days out. Their sunscreens are sustainable and safe and great for sensitive skin.
Tune-up Time
Need to get a polished look on the road? It's easy if you have just the right items.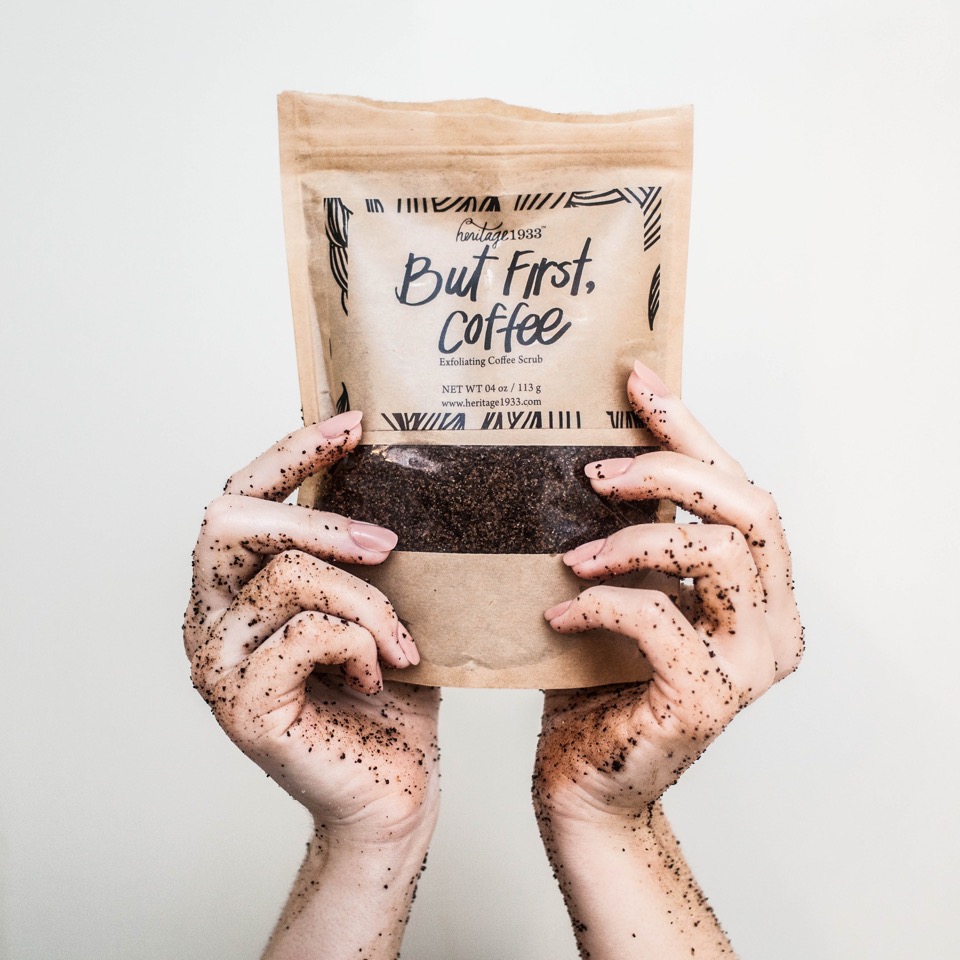 Summer is the time to show some serious skin, so it's good to think about where your body might need some extra TLC. Our St. Louis green beauty store carries Heritage 1933's "But First, Coffee" which is a fantastic way to scrub down to get rid of flaky skin and create a healthy glow all over your body. The sugar and coffee exfoliate naturally and coffee adds antioxidants and tightening caffeine to skin. We stock the regular size and the mini versions if you just need enough for a short trip, or to take as a hostess gift to the friend who is letting you stay over.
Chip your nail color or forget to do it before you left? Aila's non toxic nail colors are an easy item to pack along. Ginger, a hot coral, is a particular favorite for this time of year as it goes perfectly with summery dresses and sandals. Most people wear more color in the summer than in winter, so it's a great time to be a little more daring with your polish choices too. Try a green like Wheatgrass or a sunny yellow like Pinecuporn for a change.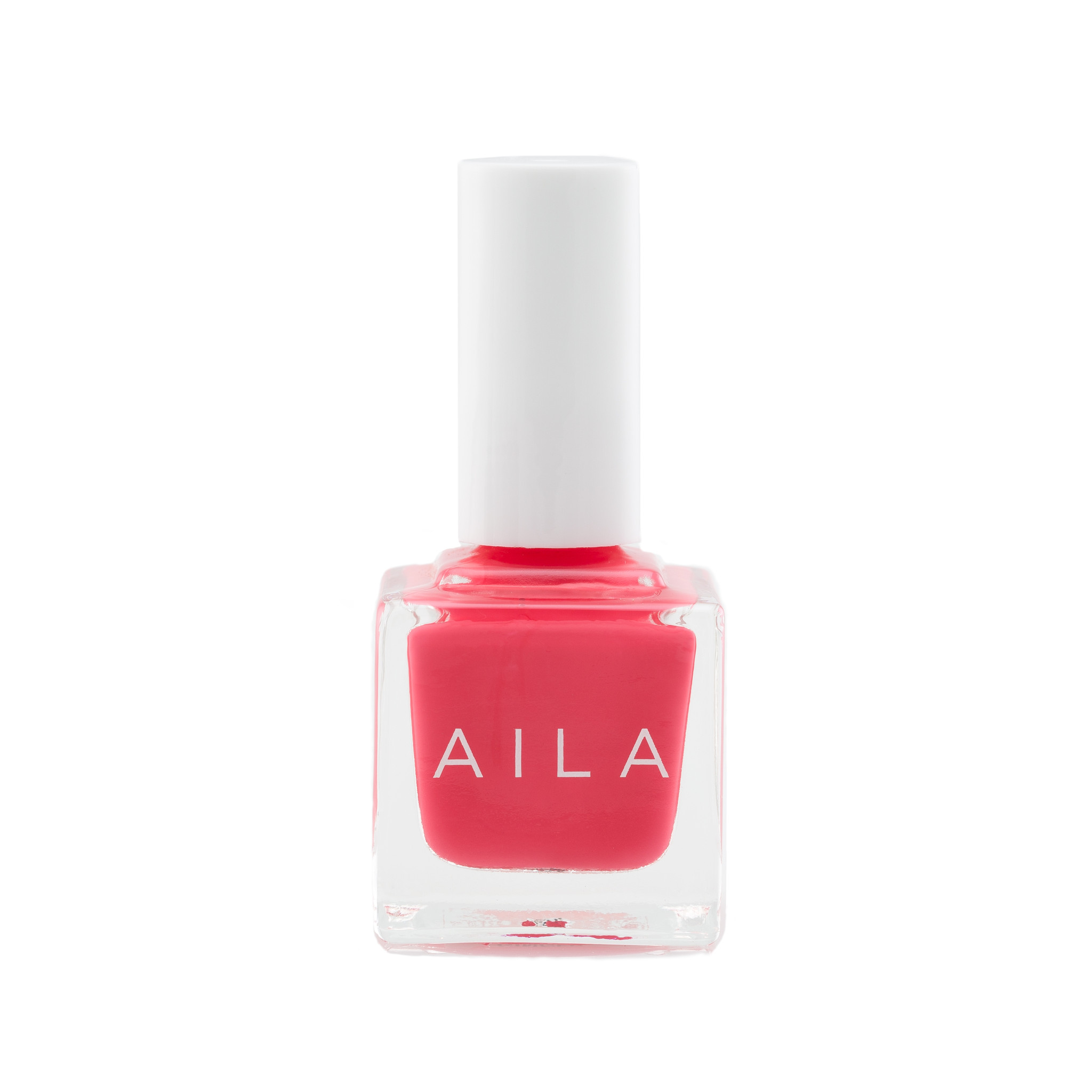 Need to take polish off on the go? The 3-in-1 Remover Cloths will take care of you with no mess and no fumes. Plus the pre-soaked cloths mean no heavy bottle to carry and no spills in your bags. You can take just one or two at a time.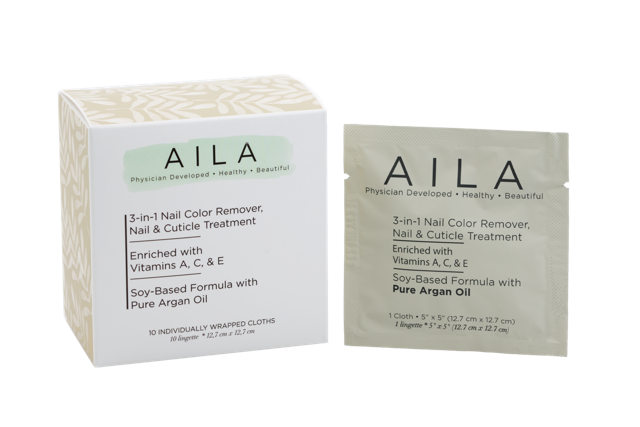 Hair also needs extra help to fight frizz from humidity. Take your tub of Innersense Inner Peace Whipped Creme to create flexible, moldable styles and rein stray hairs in. The Intelligent Nutrients Pure Luxe Leave-in Conditioner can do you double-duty on the road as both a conditioner and styling product, which easily earns its spot in limited bag space.
The Five-Step Face
Keeping your travel makeup super simple is a smart move. A fast few products can do a lot to make you look put together.
Start with an invisible daily mineral sunscreen like Keys Solar RX SPF 30. It leaves absolutely no white cast to skin, so it won't affect the look of the rest of your makeup. Apply as your first step to keep bouncing those rays away. Do your decollete and arms too, as those are generally exposed in summer shirts and dresses.

Alima Pure's Satin Finishing Powders and Radiant Finishing Powders offer a hint of tint to your skin while blurring imperfections and helping reduce oily shine. They're lighter coverage than a full-fledged foundation, so you won't obscure your natural summer glow. Make sure you get a shade that matches your summer skin tone, which is likely to be a little darker.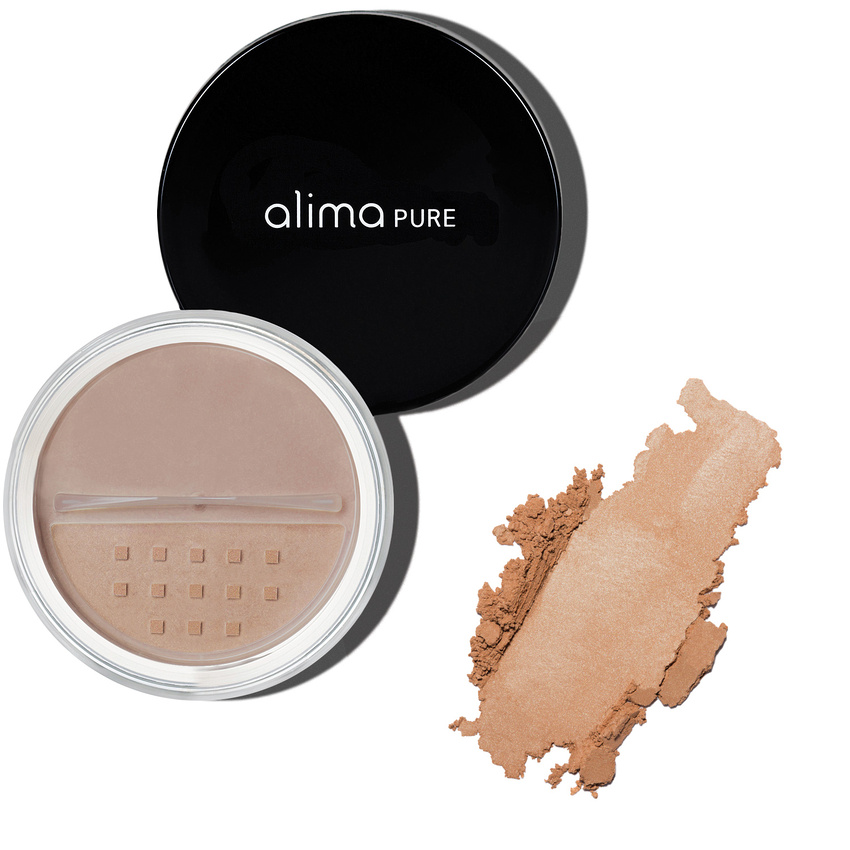 The nice thing about these powders is that there is no worry about breakage since they are a loose mineral product. Just remember to also bring a brush like the Mineral Powder Brush or Soft Focus Brush for application. The Un-Powders from RMS Beauty are also a great choice to keep shiny skin under control and looking even, and those blot on with the included makeup puff.

A simple highlight can give your skin a special glow and a bit of extra dimension. The Vapour Halo Moonlight Illuminator is easy to pack and use - just swipe the stick on and blend a little with your fingers. It's oil based but has a smooth, dry feel on skin.

For a little color in your cheek Vapour Aura Multi-Use Blush Sticks can perform both as your blush and also as a lip color. Eros will give you a beachy coral to go with your Ginger nail polish, or Courtesan will add a classic rosy color. Both offer more "pop" than their other classic shades, which works really well when the rest of the face is kept simple. These sticks last a long, long time so they will make your travel beauty kit easy to maintain over many adventures.

Keep eyes simple and opt for just a bit of pencil liner. Alima Pure's Natural Definition Eye Pencils in Coffee or Patina give a little extra oomph to eyes to make them a focal point of your face. Natural mascara is often not waterproof, so it may smudge from sweat or swimming. It can be best to go without that unless you know you'll be staying dry.
Health Must-Haves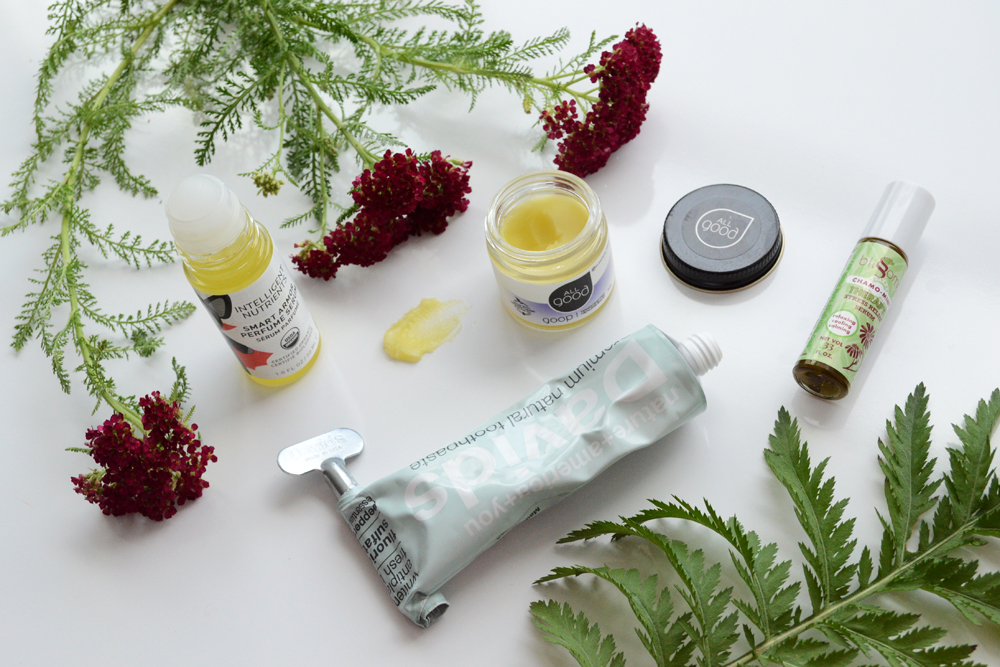 It's a good idea to just have a tube of toothpaste you'll use just for travel, and leave it always packed. That way you won't end up forgetting it. David's Toothpaste or Dr. Brite both give you fresh breath with natural formulas. You can pick these and other natural oral care items up at our St. Louis store, along with a basic bamboo toothbrush.
For minor oopsies All Good's Goop is a calendula-based balm to soothe scrapes and burns, protect sensitive skin, and even nourish lips. One little pot does all of that!
Blissoma's Stress Relief Serum is also a huge help for headaches or just difficulty with sleeping in a different place. The penetrating coolness on skin has aromatherapy benefits and diminishes pain sensations.

And don't forget the bug stuff! Mosquito season is in full swing, so you're going to want a natural option that smells fantastic. Intelligent Nutrients' Smart Armor roll-on and spray will make you happy to put on bug protection. Your friends will want to cozy up to you (and possibly use some too), and the bugs will run away. This is an item you definitely don't want to realize you forgot as mosquitos start to make you their dinner.
Now all you need to do is grab your hat, sunglasses, and wallet and you're good to go. We'll be sending you wishes for tons of fun anywhere you go this summer!