Reishi Mushrooms
Known as the "Mushroom of Immortality", reishi, or Ganoderma lucidum has been embraced for its potent medicinal qualities for the last 2,000 years.
Reishi Benefits
Reishi mushroom is an adaptogen, meaning it helps to bring your body to a state of homeostasis and allows the body to adapt to stress. The benefits of reishi seem never ending, but it is commonly utilized for its calming and grounding effects. Reishi can help to reduce stress, balance the endocrine system, and support the immune system. Additionally, reishi mushrooms have been shown to extend the life span, reduce tumor size and regenerate the liver.

How to Consume Reishi
Reishi mushroom requires proper extraction techniques to utilize its medicinal properties. You can consume reishi as a powder, capsule or liquid extract. You can also consume reishi through your skincare products. Reishi mushroom extracts are generally done using water, ethanol, or a combination of the two as the solvent. The mushroom itself has a chewy consistency so it is not used as a culinary mushroom as much as some other types of mushrooms. Still, it can make a wonderful savory broth which is an ideal healing food to give to someone with a cold or flu. Mushroom "tea" or "coffee" can also be brewed by steeping the mushroom in hot water for 10-15 minutes.
Reishi in Skincare
Reishi contains a powerful supply of Beta-glucans, which can help to calm dry, itchy skin. Beta-glucans are special sugars from mushrooms that have the ability to modulate the immune system. They are also capable of penetrating deeply through multiple layers of skin which means healing results in places other ingredients may not reach.
By deeply hydrating the skin the appearance of fine lines and wrinkles can be greatly reduced. Because it is also anti-inflammatory it can reduce swelling, calm redness in the skin, reduce flakiness, decrease the chances of allergic reaction in people with sensitive skin, and protect the skin against daily damage. The benefits of this rejuvenating medicinal mushroom for skin are truly amazing. Topical allergies and sensitivities to reishi mushroom are rare, meaning this mushroom is an ideal match for sensitive and dry skin types that need extra TLC. In fact mushrooms have even been documented to have anti-allergenic properties so they may actually work to balance sensitive skin and make it more resilient.
Reishi mushroom in particular is known for its antioxidant capabilities, making it also useful for keeping skin's youthful appearance intact.
The number of benefits provided by this fungal wonder are staggering, especially because it is also so gentle to sensitive skin. We know you will want to provide your dry, stressed and inflamed skin with penetrating rejuvenation by adding hydrating skincare with reishi mushrooms to your routine!
Have you tried skincare with reishi mushrooms?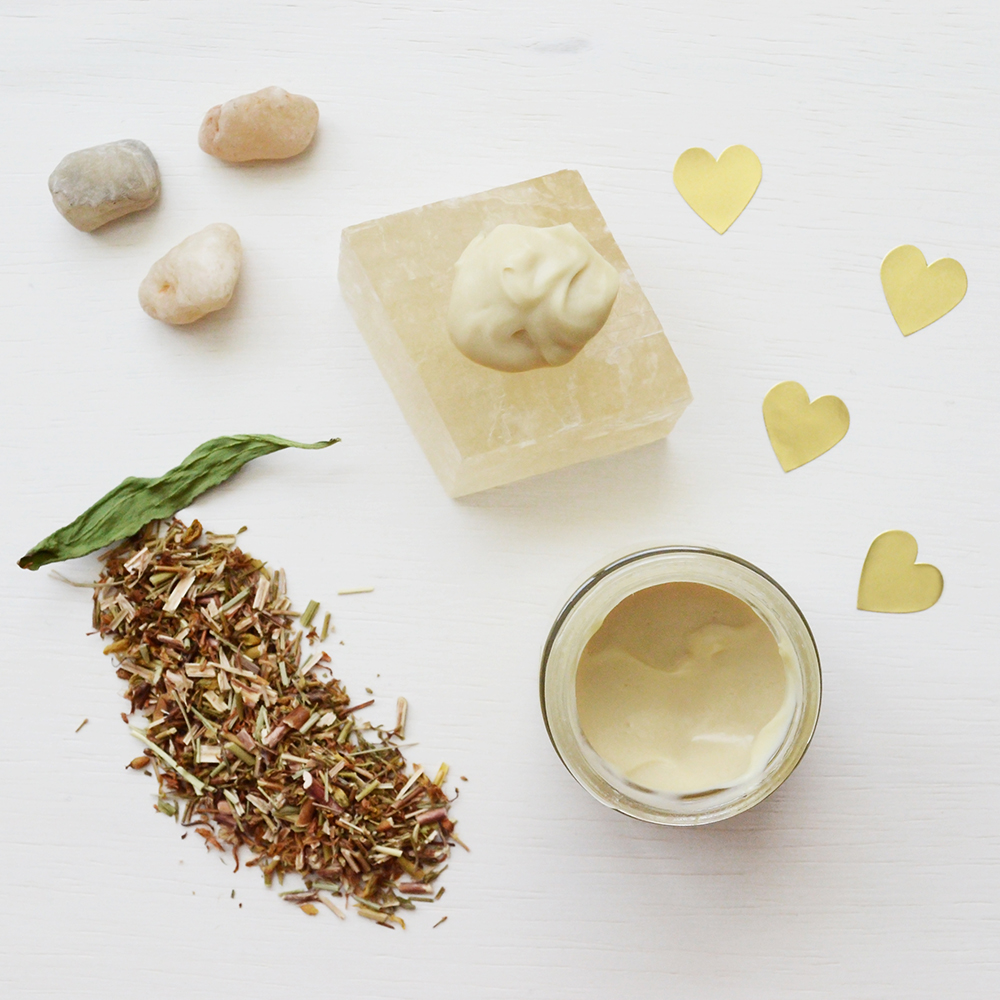 Disclaimer: The information contained on this site is general in nature and for informational purposes. It is not meant to substitute for the advice provided by your own physician or other medical professional. None of the statements on this site are a recommendation as to how to treat any particular disease or health-related condition. If you suspect you have a disease or health-related condition of any kind, you should contact your health care professional immediately. Please read all product packaging carefully and consult with a healthcare professional before starting any diet, exercise, supplementation or medication program. Cosmetic products have not been evaluated by the Food and Drug Administration and are not intended to diagnose, treat, cure, or prevent disease.
Sources:
The Pharmacological Potential of Mushrooms
Anti-Inflammatory and Anti-Tumor-Promoting Effects of Triterpene Acids and Sterols from the Fungus Ganoderma lucidum
Antioxidant and Antitumor Activity of Ganoderma lucidum —Reishi (Aphyllophoromycetideae) from South India