Often for a product to do just one thing really well is enough. Trying to do too much often ends up with a product that slacks in some area. Beauty editors and minimalists (and people on a budget) are perpetually looking for multitasking beauty products, though. It seems like a great idea to be able to do several things with only one investment. With minimalist beauty routines on the rise this creamy concoction is the ideal addition to a streamlined medicine cabinet.
Our wonder cream Lavish Loving Recovery Beta-glucan Mask defies the odds by multitasking like a champ. We initially developed it as a recipe to deeply hydrate post-treatment or very irritated skin. It had to be super gentle to be used on skin that was already inflamed. It quickly reduces the appearance of redness and diminishes the appearance of inflammation from environmental irritants and even allergic reactions to other skincare products.
So, of course you know from it's name that it's a mask, but it can do SO much more. This multitasking beauty product is going to earn its spot on your shelf.
1. Lavish is a great leave-on moisturizer for very dry, sensitive faces.
Yes, you can leave Lavish on. Just use less than you would for a mask (like a lot less), spread on skin and ta da, you only need one product instead of two. We recommend this for the driest skin types at night and if you live in a very dry, cold climate far north or in an arid place like the Southwest or in the mountains you can use it during the day too to prevent moisture loss.
When the humidity of the air is low water will try to travel out of your skin to even things out. Your job is to prevent that, unless you want a face that looks like cracked, dry mud.
Most of our moisturizers are quite breathable, but Lavish forms a thicker barrier on the skin. That supplements your skin's natural defenses.
2. Use Lavish on hands, knees, feet, and legs.
Yep, you can use this miracle cream on other parts of your body as well. No need to buy a separate hand or body cream. Just dip into your jar and slather it on.
Hands are often super distressed from constant washing. A lot of mass produced lotions just don't cut it. They're made from a lot of water and emulsifiers which break down the skin's barrier functions and then evaporate off again, leaving you in a vicious cycle of moisturizing again and again.
The same beautiful Beta-glucans and Cupuacu butter that make Lavish so awesome for dry faces make it great for other areas too. It's way richer than most hand creams. While the price is higher than your average tube of hand product it's worth it. The way we've designed the recipe it includes numerous compounds that actually rebuild your skin's lipid barrier, so it's not just any old oils and water.
And bonus, we have seen significant reduction in the appearance of redness and inflammation and improvements in comfort when Lavish is applied to areas of psoriasis and eczema.
3. This is going to probably be the most surprising multitasking beauty trick, but Lavish makes a wonderful deep conditioning mask for hair.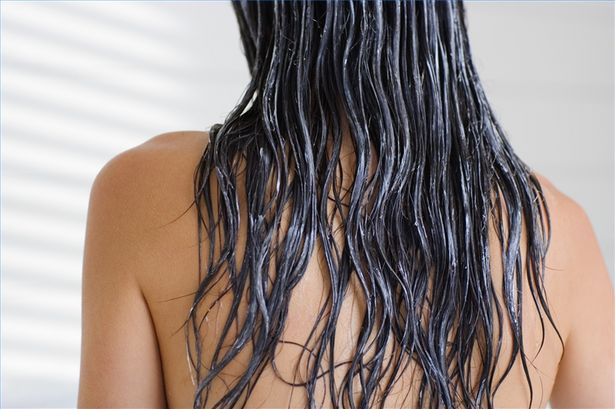 You can use it as a pre-poo treatment to protect hair from becoming over-cleansed, or apply it after washing for a good long soak. The same formula that makes Lavish wash off faces leaving them perfectly conditioned without being oily or smothered makes it the perfect conditioning weight for hair too.
Just work the rich cream through your tresses and let it soak for a while. Some of us might just need it on our ends, but if you have colored or chemically treated hair it's great to use to restore resiliency to the entire shaft. It's awesome for any ethnicity too, so curly, natural African-American hair style girls can use this trick too.
So, what are you waiting for? Buying one mask also gets you a moisturizer, body cream, and hair conditioning treatment. That's bang for your minimalist beauty buck, and more space in your medicine cabinet. There's nothing smaller about the power of our plant-based ingredients either, just the number of products you'll need to buy.
Clear out your medicine cabinet and get our multitasking beauty product Lavish to replace a multitude of other products today.