Summer skin doesn't have to be sunburned skin. Every year we are asked what sunscreens we prefer. Here are a few of the naturals mineral sunscreen options we have in the store and that we endorse and use ourselves. By taking a few precautions first you can avoid sunburn, sun damage and the drying effects of too much sunshine.

Protective clothing and limiting activities during peak hours can really help, but sometimes there is no escaping sun exposure. In those cases you'll want to make sure and use a healthy, natural sunscreen.
Mineral sunscreens help deflect the sun's rays off skin, acting as a shield on the surface of skin. We believe them to be the best, healthiest choice for people as chemical sunscreens soak into skin and can produce chemical byproducts within the body, and increase damaging free radical content within skin. Many chemical UVA absorbent chemicals are extremely unstable as well. UVA absorbent chemicals are the first to degrade when exposed to sunlight. That leaves you vulnerable to the deepest penetrating rays that cause the most aging, and that are the most potentially cancerous.

There is a lot of discussion about mineral particle size when it comes to mineral sunscreens. The size of the zinc particles used in a sunscreen will determine if it will be transparent on the skin, or leave a white cast. There is an optimal particle size where the zinc becomes clear and invisible to the human eye, but still reflects and scatters the sun's rays. The term used to describe particle size is "nano" or "non-nano".

Nano particle zinc sunscreens offer the advantage of being totally clear in appearance, even on darker skin.

We are happy to report that we have researched the matter of nano sunscreens deeply, and according to multiple scientific studies nano particles have never been shown to absorb through healthy skin into the body. Nano zinc particles stay within the first 5 layers of the Stratum Corneum, which is a dead, dehydrated layer of cells. From there they are simply exfoliated off the body when those cells are naturally shed. Nano particles never contact living tissue and do not make their way into the blood stream when applied to healthy, unbroken skin.
We produced a webinar on sun safety which explains UV rays, sunscreen chemistry and more in detail. You can see it here.


Our St. Louis, Missouri natural beauty store offers several brands of natural mineral sunscreen to choose from depending on what type of activity you will be doing. We carry totally transparent, daily wear sunscreens as well as sport and swim options for your beach and camping trips. A little prevention can save you from future damage. We are here to help!

Keys Solar RX SPF 30 is the sunscreen we recommend for daily use when an elegant texture is required. It is affordable and can be used for facial sunscreen even on sensitive skin. It is a nano based sunscreen, so will be totally clear even on darker skin types. The ingredients are super simple and perfect for people with skin allergies. Use Keys Solar RX SPF 30 when you are going places where you need to look your best, or for just daily protection for frequently exposed skin.

Keys Solar RX is not water resistant, so for swimming or activities where you will be perspiring heavily you will need another option.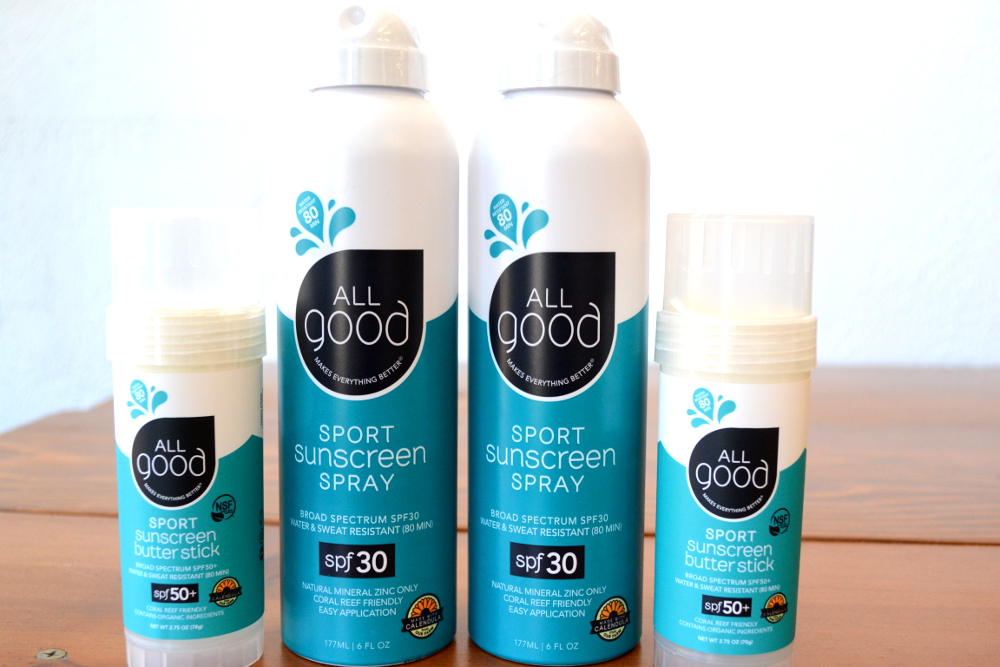 Prior to sun exposure, it's important to prep with All Good Sport Sunscreen Butter Stick. This zinc-based solid stick swipes easily on the skin, and blends in to disappear on your skin. The broad spectrum formula is simple to reapply after swimming, and is rated with an 50 SPF and water and sweat resistant for 80 minutes. The All Good Sport Sunscreen Spray (SPF 30) might be a better option for the hard-to-reach spots with its easy application spray. Cruelty-free and Reef Friendly, these sunscreens protect your skin without harming animals or the environment.
Clear zinc sunscreen blocks both UVA and UVB rays, making it a full spectrum protection from aging and burning rays. The natural plant butters and oils are healthy for your skin as well, and great to use on kids.
Mother Jones ranks All Good sunscreens in their top ten list.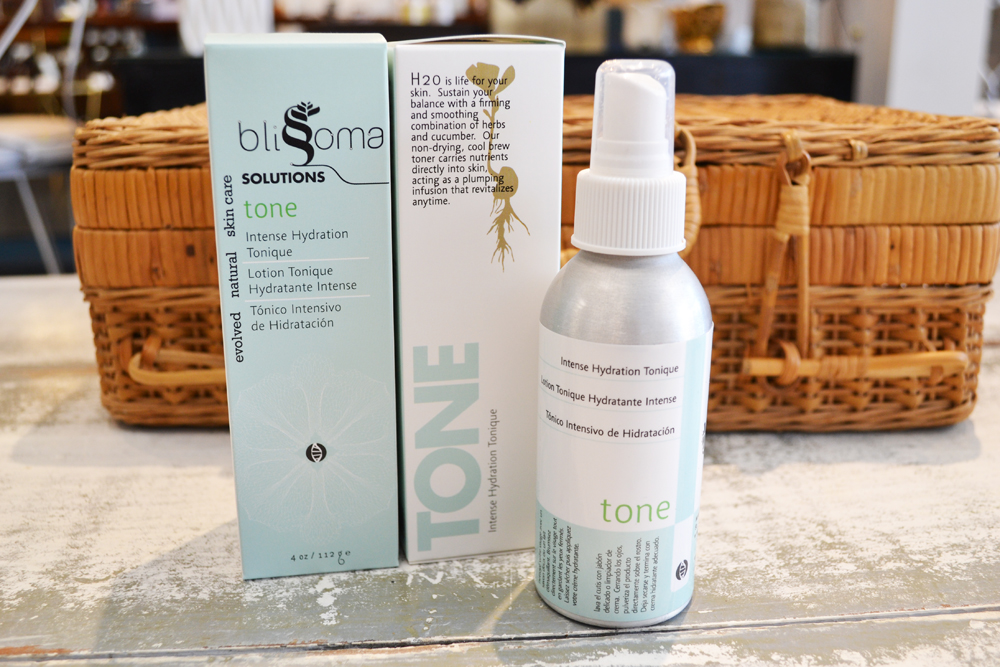 Sun damage prevention does not end with sunscreen, and we've got options to help soothe and moisturize your skin afterward too.

After a long afternoon in the sun, nothing beats a bottle of Blissoma Intense Hydration Tonique placed in the refrigerator before use. The cooling toner mist instantly revives and relieves sun-warmed skin, and the balancing combination of Cucumber infusion, healing herbs and minerals is refreshing and soothing. Optimal for use after cleansing and before moisturizing, think of it as a quick cool drink for your skin. (Use the Peaceful Purity toner if you have sensitive skin, or the Adaptive Energy Toner if you are blemish-prone.)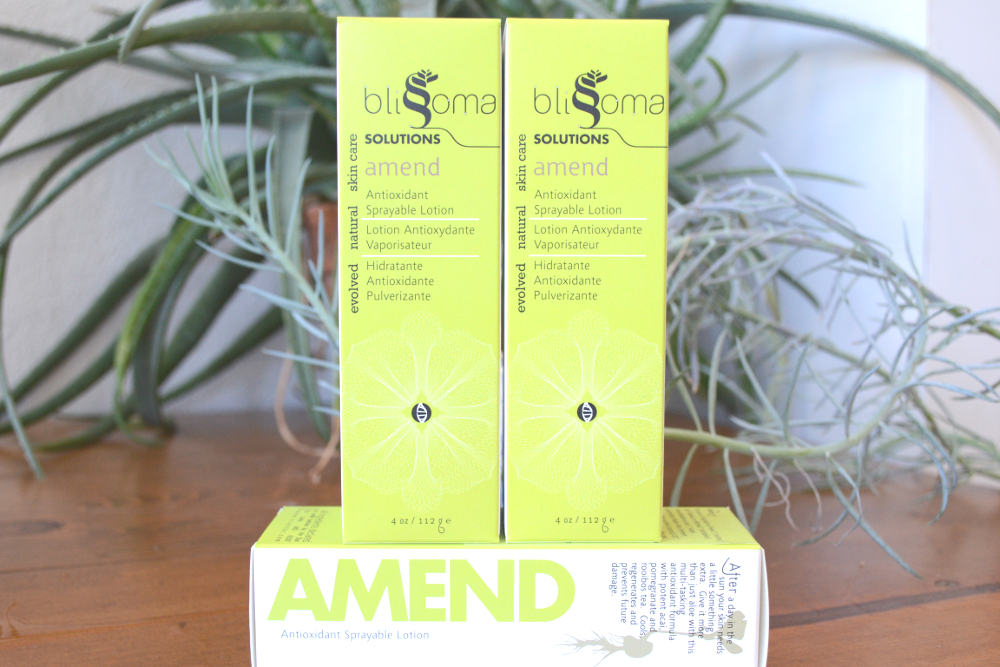 Our Amend Antioxidant Sprayable Lotion is formulated for use after sun exposure. The lightweight, hydrating lotion provides intense cooling relief. Spray Amend lotion directly on your skin and gently spread until absorbed. The antioxidant-rich Acai, Pomegranate and Rooibos refreshing lotion soothes and protects your face and body. Reapply as desired, the easily absorbed formula never feels oily or greasy.
If your sunny day has gotten the better of you, don't worry, because we have an easy way to moisturize and nourish your sweet face. Our Lavish mask contains healing seed butters and oils such as Pomegranate, Apricot and Pumpkin seed oils. It also has soothing plant extracts like Reishi and Maitake mushrooms that help reduce inflammation and lessen irritation. Cupuacu and Baobab butters hold the moisture in and promote a cooling effect. Use as a recovery mask by applying a layer of Lavish to moist skin for twenty minutes, or use a smaller amount for an intensely emollient leave-in treatment for face and body.
We definitely recommend being smart about your time in the sun. A little pink color is your cue to cover back up. One of the big advantages of avoiding chemical sunscreens is that mineral sunscreens do not suppress your skin's natural signaling. If your skin feels hot, prickly, or has a little pinkness to it that is your early sign that you've had enough. During peak sun hours a couple hours may be plenty, even with responsible sunscreen application.
Enjoy your summer glow with a little help from Blissoma!
For further tips on avoiding UV damage to skin check out the American Cancer Society.
Disclaimer: The information contained on this site is general in nature and for informational purposes. It is not meant to substitute for the advice provided by your own physician or other medical professional. None of the statements on this site are a recommendation as to how to treat any particular disease or health-related condition. If you suspect you have a disease or health-related condition of any kind, you should contact your health care professional immediately. Please read all product packaging carefully and consult with a healthcare professional before starting any diet, exercise, supplementation or medication program. Cosmetic products have not been evaluated by the Food and Drug Administration and are not intended to diagnose, treat, cure, or prevent disease.