Selecting natural hair care is as personal as choosing skincare. You want products that work for your hair type and texture, that you feel good about using, and that you love. Intelligent Nutrients hair care products have long been at the forefront of the best clean hair products, and if you've tried them in the past, you are most likely a devotee. They've recently launched a reimagined line of products – some fan favorites, some new to the scene.
When we began stocking haircare we knew that their groundbreaking, ethical, sustainable and organic hair care products were definitely on our list. The best clean hair products need to actually perform, and Intelligent Nutrients does just that. They are a professional salon line and stylists demand that products work extremely well to create beautiful results while still upholding strong standards for health, safety, and environmental principles.
The Intelligent™ Beauty Approach utilized by Intelligent Nutrients, now I-N, embraces plant-powered formulas supported by scientific innovations backed by sustainable practices and complete transparency.
While the majority of ingredients used in I-N products are natural, they select the cleanest, most sustainable options possible for any ingredients that aren't plant-based. Each product undergoes third-party evaluation, and the line is cruelty-free and mostly vegan.
The brand maintains five separate independent certifications including USDA Organic Certification, Cosmos Organic, Cosmos Natural, Green-e, and Leaping Bunny Certification. Few other companies submit to such scrutiny in an effort to prove ingredient integrity and ethical standards. All ingredients, including essential oils in the aromas, are declared clearly on labels so people with allergies and sensitivities can shop safely. The few synthetic ingredients are carefully evaluated and chosen for properties like safety, performance, and biodegradability. Their common sense approach and transparency make this brand easy to shop for your personal preferences.
The shampoos and conditioners remain largely the same from before the rebranding other than being renamed and receiving new packaging. The hair styling products are where you will find the biggest updates, and more select use of synthetic ingredients focused on performance. We recommend that you read the ingredients lists to make sure they match your personal preferences. A few styling products do now contain ingredients like polysorbates, vinyl copolymer, and propylene glycol, and the Blow Out Cream contains biodegradable silicone. Should you wish to avoid these ingredients their clear disclosure will allow you to do so.
Clinically proven plant-powered science is the basis of every I-N product and they've developed a suite of innovative "sciences" that serve as the backbone of their groundbreaking products. The brand continues to lead the way in the tradition of founder Horst Rechelbacher, the original mind behind Aveda.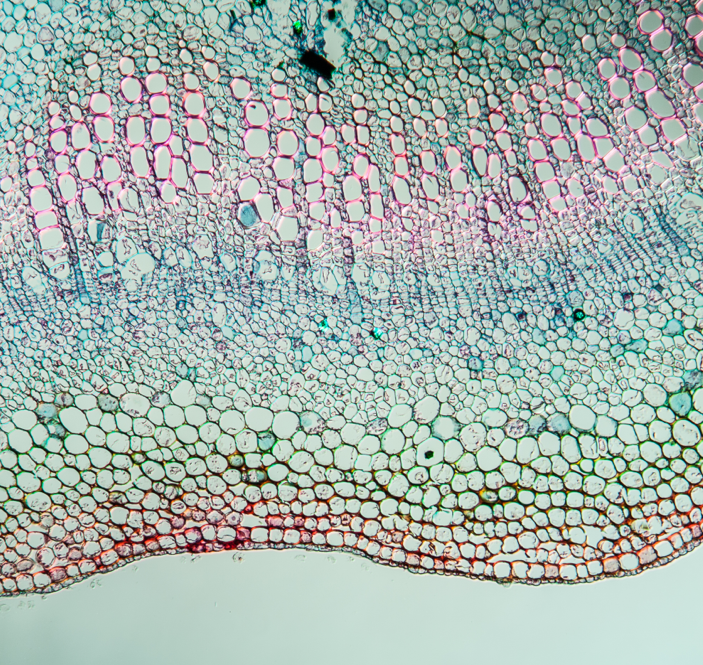 INTELLI-SEED™ SCIENCE: Cold-pressed seeds from antioxidant-rich fruits and vegetables
INTELLI-SEA™ SCIENCE: Sustainably sourced active marine algae ingredients from coastal plants
INTELLI-CELL™ SCIENCE: Revolutionary single-origin stem cell extraction
INTELLI-PLANT™ and INTELLI-FRUIT™ SCIENCE: Proven plant-based alternatives to commonly used synthetic and unsustainable ingredients
INTELLI-SENSE™ SCIENCE: Essential-oil blends that provide benefits for body, mind, and spirit
How to Shop the New Intelligent Nutrients Clean Hair Care Products
Along with enhanced formulas and an updated image, I-N has renamed some of their best organic hair care products and created some newcomers. Here's a breakdown to help you decode those new monikers and find the perfect I-N hair care products for your best hair ever.
Enhanced Intelligent Nutrients Clean Hair Products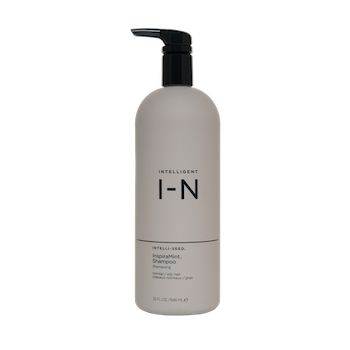 If you liked Harmonic, look for InspiraMint™: The enhanced version of Harmonic, InspiraMint Shampoo and Conditioner contain a new amaranth peptide to improve shine, plus a new plant-powered surfactant in the shampoo to offer better sudsing. This lightweight, balancing duo has a refreshing, uplifting aroma that lends a cooling feel to the scalp, and leaves hair soft and bouncy. Designed for all hair types, especially fine and oily.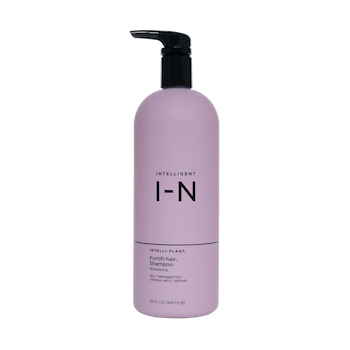 If you liked PureLuxe, look for Fortifi-hair™: The enhanced version of PureLuxe, Fortifi-hair™ includes a Shampoo, Conditioner, and Leave-In Treatment formulated to offer a replenished and repaired feel to dry, damaged hair. This hydrating and de-frizzing dream team deeply moisturizes strands, leaving them silky smooth with a healthier appearance. Designed for dry, damaged hair. The Fortifi-hair Leave-In Treatment (formerly Pure Luxe Leave-In Conditioner) strengthens hair by up to 29% after just 5 applications.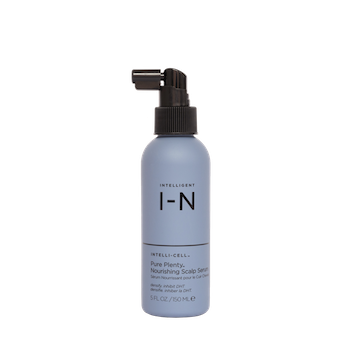 If you liked PurePlenty, look for Pure Plenty™: Clover extract peptide has been added to this hair care trifecta of Shampoo, Conditioner, and Scalp Serum to support stronger root strength. New amaranth peptide enhances shine, movement, and bounce, while increasing hair volume. Because beautiful hair starts at the scalp, this product line-up leaves hair looking thicker, fuller, and healthier. Designed for fine and thinning hair.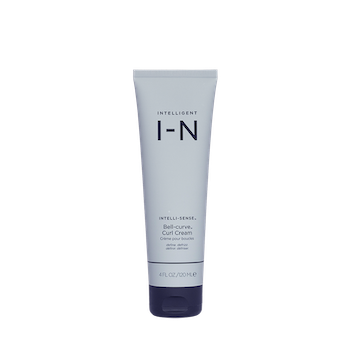 If you liked Curly Hair Cream, look for Bell-curve™ Curl Cream: The perfect first step in your hair styling routine, this updated styling cream provides curl definition and weightless hold that lasts all day. The plant-based formula calms strand cuticles to reduce the appearance of frizz, manage static, and moisturize hair for a radiant appearance. Designed for all hair types, especially curly or frizzy.
New Intelligent Nutrients Clean Hair Care Products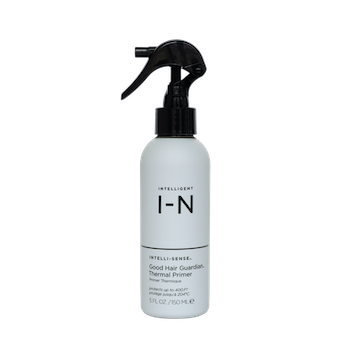 Good Hair Guardian™: This brand new strand-strengthening spray is the essential first step in preventing the appearance of damage, dullness, and frizziness. Powered by plant science, this silicone-free primer protects hair from heat styling up to 400 degrees, while detangling and enhancing shine with a virtually weightless feel. Designed for all hair types.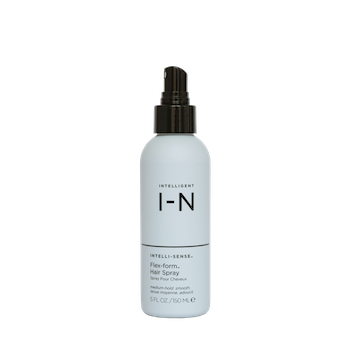 If you liked Perfect Hold Hair Spray, look for Flex-form™ Hair Spray: This medium-hold finishing spray gives natural, flexible hold to all hair types and styles. May also be used to reactivate and reshape yesterday's blowout or misted on ends to combat frizz. For extra oomph, mix with Amplifi-hair™ Spray. Designed for all hair types.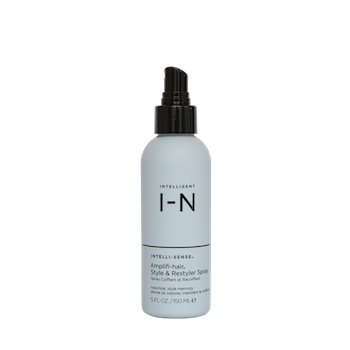 If you liked Volumizing Spray, look for Amplifi-hair™ Style & Restyler Spray: Add volume and texture to wet or dry hair with this flexible, volumizing spray. Aloe leaf juice infuses hair with beneficial vitamins, minerals, enzymes, amino acids, and natural sugars to create lightweight texture, while a new natural polymer provides humidity resistance. Designed for all hair types.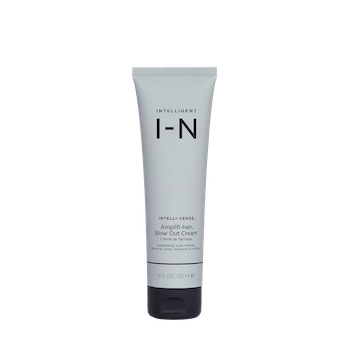 If you liked Straight Hair Serum, look for Amplifi-hair™ Blow Out Cream: This styling cream gives hair a weightless volume boost while lending shine and smoothing hair fibers to improve the appearance of damaged strands. Made with a patented safflower-derived and degradable silicone blend, this lightweight cream makes hair feel super soft and manageable all day long. Designed for all hair types.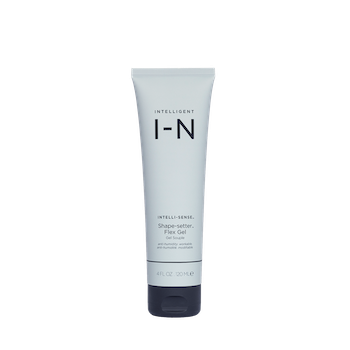 If you liked Styling Gel, look for Shape-setter™ Styling Gel: For a firm hold that adds volume, use this gel on wet or dry hair. Perfect for texturizing or slicking back short styles. May also be used to block humidity, and support and define curl formation. Designed for short and long hair.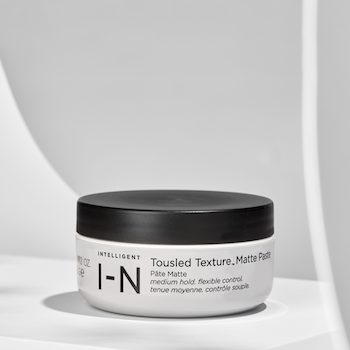 If you liked Matte Texture Paste, look for Tousled Texture™ Matte Paste: A truly matte styling paste that provides medium, pliable hold to offer the perfect balance of texture, control, and shape. Beneficial plant-based ingredients leave hair feeling hydrated and protected. This highly-concentrated styling paste is simple to use for quick hair styling. Designed for a look of grit and glamour.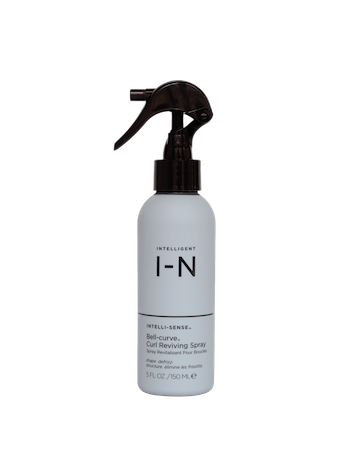 Bell-curve™ Curl Reviving Spray: Designed to refine and define curls without weighing hair down, the protein-infused mist provides lightweight memory to curly, wavy, and textured hair. May also be used to detangle and condition strands. Designed for all hair types, especially curly or wavy.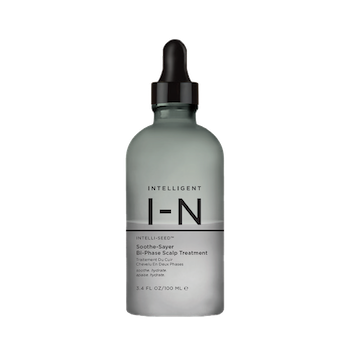 Sooth Sayer™ Bi-Phase Scalp Treatment: A deeply hydrating scalp treatment formulated with powerful proven plant actives to soothe feelings associated with an itchy, dry scalp. A unique bi-phase formula merges two concentrated treatments for maximum results. Visible improvement in just one use, 93% of users report reduced flakes and a soothed, less irritated scalp. Designed for dry, itchy, flaky scalps, and dull or dry hair.
Being ethical and clean is also about more than ingredients, and Intelligent Nutrients is leading the way in sustainability by using post-consumer recycled plastic for their bottles, reducing environmental impact by up to 50%. This is the type of behavior we expect from industry leaders as it recognizes that plastic waste is a major problem, and provides real action toward solutions.
Have questions? We have answers! Get in touch with your questions on the new I-N hair products.

If you're ready to shop we have all the Intelligent Nutrients clean hair care products listed on our site for easy ordering.